Jess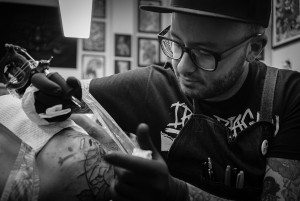 Jess Martucci comes to us from France to on his round the world trip to work at Authentink Studio.
After completing a traditional apprenticeship and tattooing since 2012  he has now been tattooing several years all over the world, literally..  and is ready to take on Australia yet again!
 Jess aims to create nice clean and solid tattoos of several different styles, with an emphasis on Japanese influence and american traditional. Check out his portfolio below.
Please come into the shop to have a chat about your next medium or small upcoming tattoo with Jess, alternatively you can email us through the contact form on your right or ring the shop on 8399 1973 to book a free 30 minute consultation with Jess and to find out when he will be available!
SaveSaveSaveSave
Artist Portfolio
Artist Portfolio