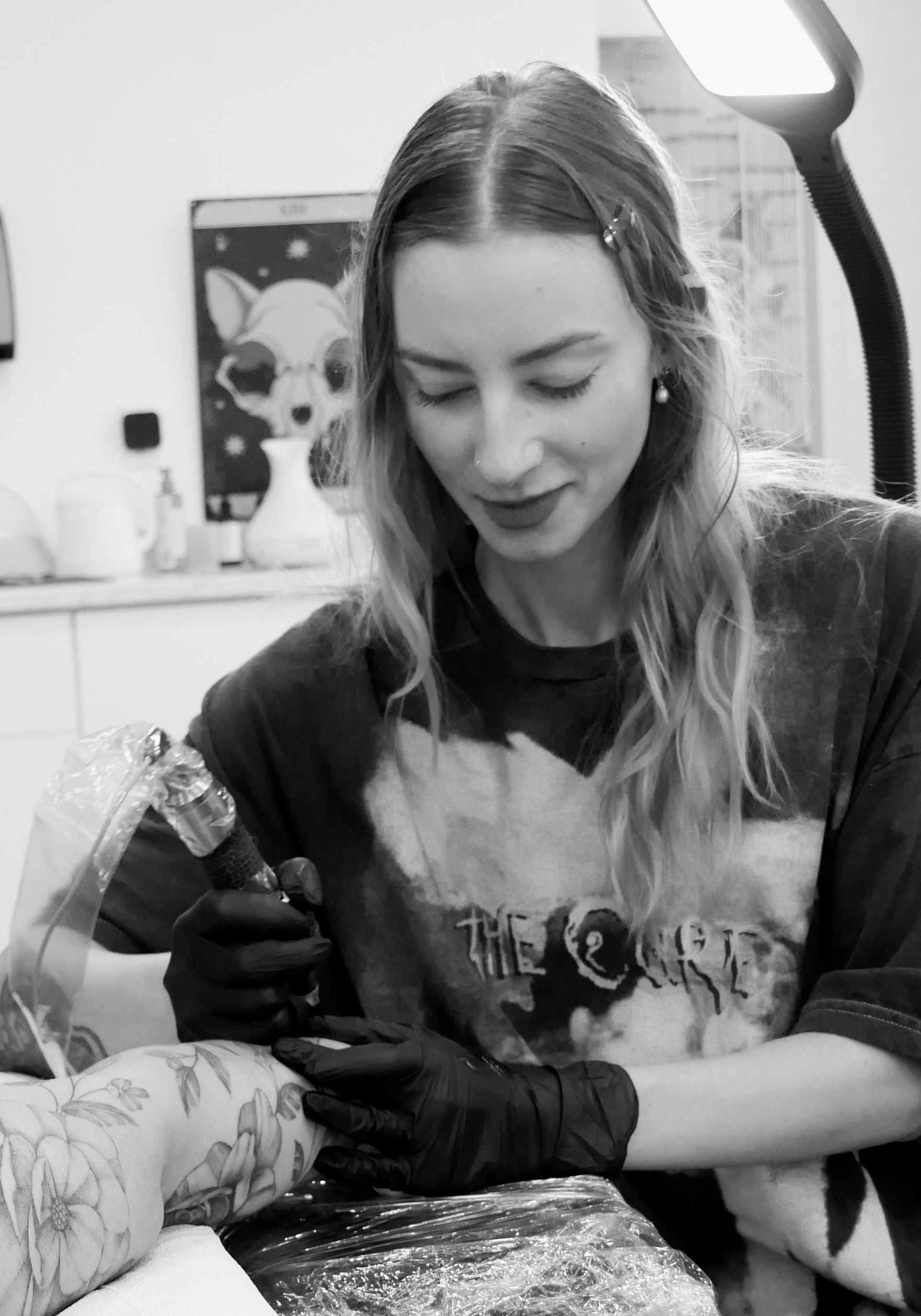 Guest Artist
Alex DV
Experience: 2021
My name is Alex, I am a 23 year old tattoo artist from Canada. I started tattooing in 2021 in my hometown of Kelowna BC Canada. During my  apprenticeship I learned lots about black and grey realism. To further my knowledge of other tattoo styles I moved to Calgary AB and worked at Strange World Tattoo. It was there that I got to really expand my knowledge of tattooing. I enjoy to work with my clients to ensure they get the tattoo they imagine for themselves while also ensuring it will age well.
Prior to tattooing I was constantly drawing or painting. During Covid I started posting my artwork on Instagram and found a lot of support to pursue a career in the art world. I have many paintings with homes throughout North America. I use my art background to transition into tattooing and design tattoos to my clients liking. I appreciate everyone who has supported me along the way.
Primarily I do black work, botanical/floral, realism, and gothic styles. I also enjoy doing colour tattoos as well.  I am very grateful to be able to travel and tattoo. I always have flash available to tattoo or I am more than happy to create custom designs. I am very excited to be working at Authent/ink alongside many talented artists.
To book a free 30 minute consultation with Alex just fill out the contact form requesting her or ring us on 8399 1973!