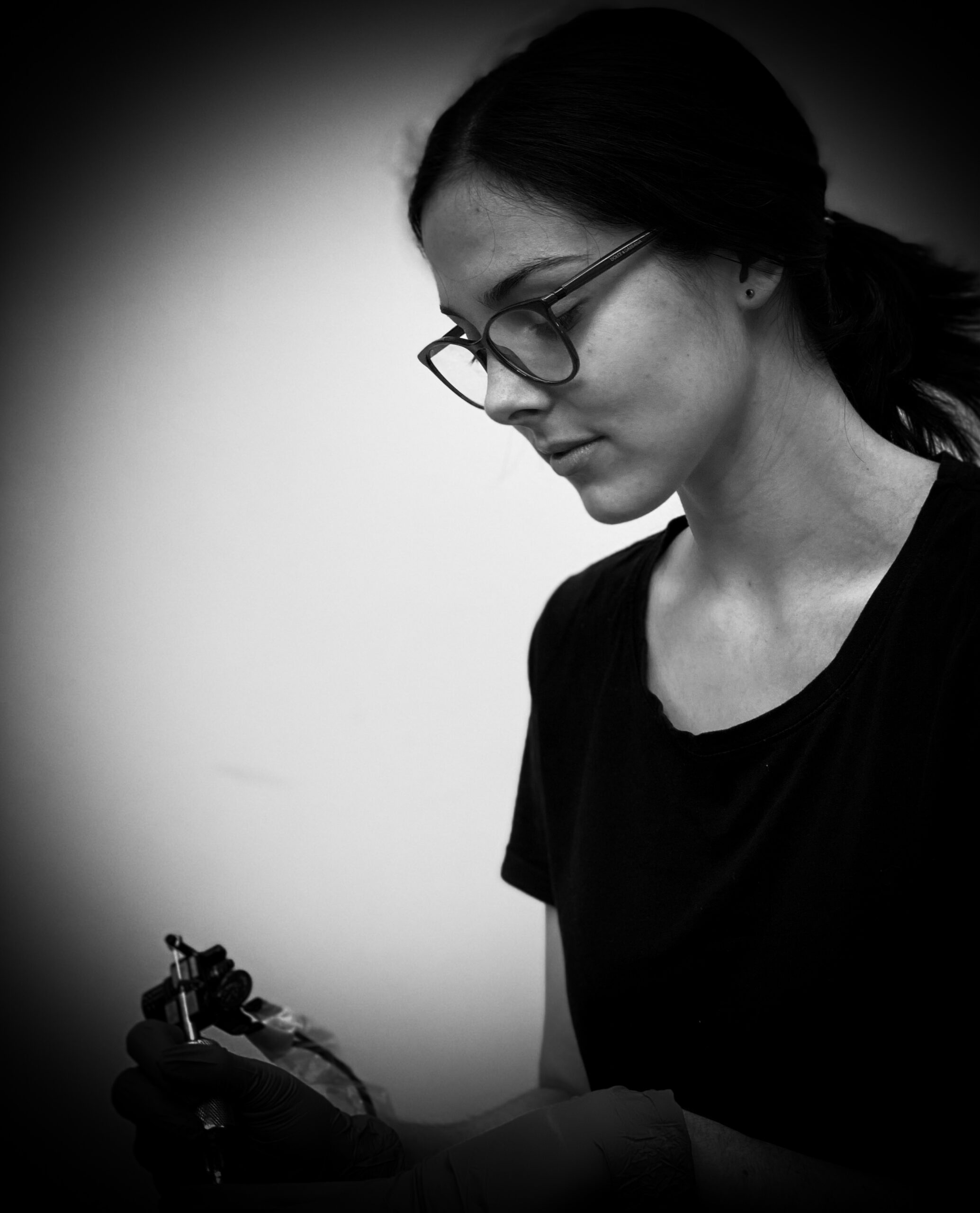 Guest Artist
Alexandra
Experience: 2018
Alexandra is versatile in many styles with a particular passion and focus on Japanese and smaller pieces. Her work is clean and precise and she's happy to work with clients towards getting their ideal tattoo.
Alex has always demonstrated a high level of artistic skill since she was a child as she was constantly surrounded by it, always having a love for art and a family to encourage her to follow her passion. It was an easy decision to follow an artistic career and so she traveled to America to teach pottery and ceramics, and whilst she enjoyed it all she could think about was coming back to Australia and starting a tattooing career.
Alex thought about being a tattooist all throughout school and pursued an apprenticeship in 2019 at Abandoned art in Perth after working on a portfolio filled with versatile pieces of art. Although she knew that Traditional Japanese was the style she wanted to pursue, being inspired by woodblock prints and stories of Japanese deities and more.
She was able to study the Japanese language and culture throughout school and when she developed her interest in tattooing, it was a given her main passion would be within Japanese tattooing.
Alex sees the way of Japanese tattooing as a way of creating pieces with meaning and stories behind them whether it's a one-shot design to larger scales pieces like sleeves and back pieces. Each piece she's able to tattoo she enjoys executing as well as she can, taking into consideration the history and meaning behind each design and loves making the client a piece perfect for them.
To book a free 30 minute consultation with Alexandra just fill out the contact form requesting her or ring us on 8399 1973!