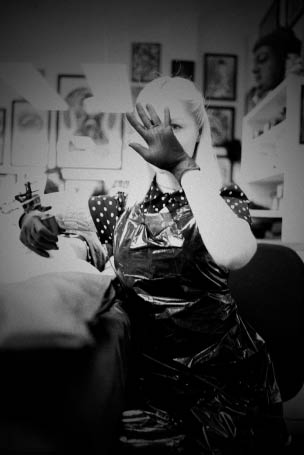 Guest Artist
Anna Rose
Experience: 2015
Anna Rose is a tattoo artist working in neo traditional and new school styles.
Her background is printmaking with particular interest in Japanese ukiyo-e, kacho-ga and shunga.
Her inspirations are artists like Hiroshige, Utamaro, Hokusai, Yoshitoshi.
During traveling in East Asia she have been fascinated by Asian tattoos and decided to dedicate herself to this craftsmanship. She completed tattoo apprenticeship in Taiwan in Endless Tattoo Taipei and now, after two years of paying dues to tattoo community, she is fully dedicated to developing her skills by tattooing small size tattoos and flash.
Anna is paying attention to a quality and details of the tattoos, looking for integrity and authenticity of her works. Moreover she is treating respectfully customer's vision and ready to work tiredless for making her clients happy with a result.
To find out about upcoming availability in Sydney with Anna just fill out the contact form requesting her or ring us on 8399 1973 to learn more.