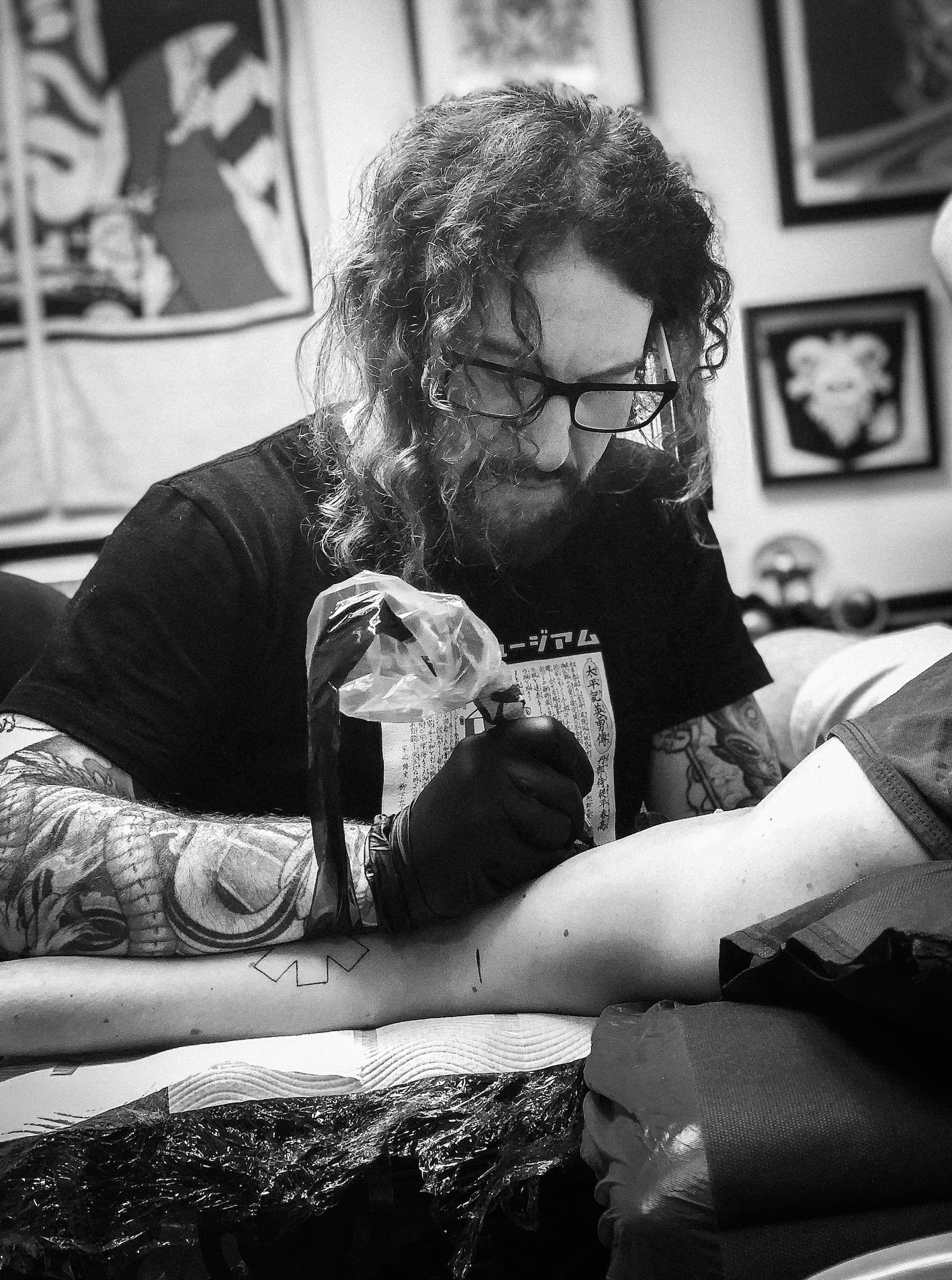 Full Time Artist
Brett Pearl
Experience: 1999
Brett specialises in Japanese, colour portraits, black & grey realism, neo traditional and custom one-off tattoos. He enjoys tattooing black and grey, and tattooing vibrant, high contrast classic motives. Having worked across most styles of tattooing, Brett is an experienced and versatile artist.
Brett has always been artistically driven. From drawing cartoons and comics as a child, to drawing and painting on various mediums such as skateboards, art was always a passion. He started playing music in punk and metal bands as a teenager, creating band posters and album art for his bands.
In his 20's, Brett became a graphic designer for a couple of years. It was then that he fell in love with tattoos and the art of tattooing. Not long later he left his job in graphic design and became a full-time tattooist.
Today, 20 years later, his love for the art of tattooing has only grown. He has fulfilled his long-time dream to travel and work around the world and meet some of the people that inspired him to become a tattooist and artist. Brett has had the opportunity to work with some great artists and enjoys learning and sharing his knowledge. He enjoys building great connections with his clients
Brett continues his passion of tattooing and playing music. He continues to develop himself and his art every day.
To book a free 30 minute consultation with Brett just fill out the contact form requesting him or ring us on 8399 1973!