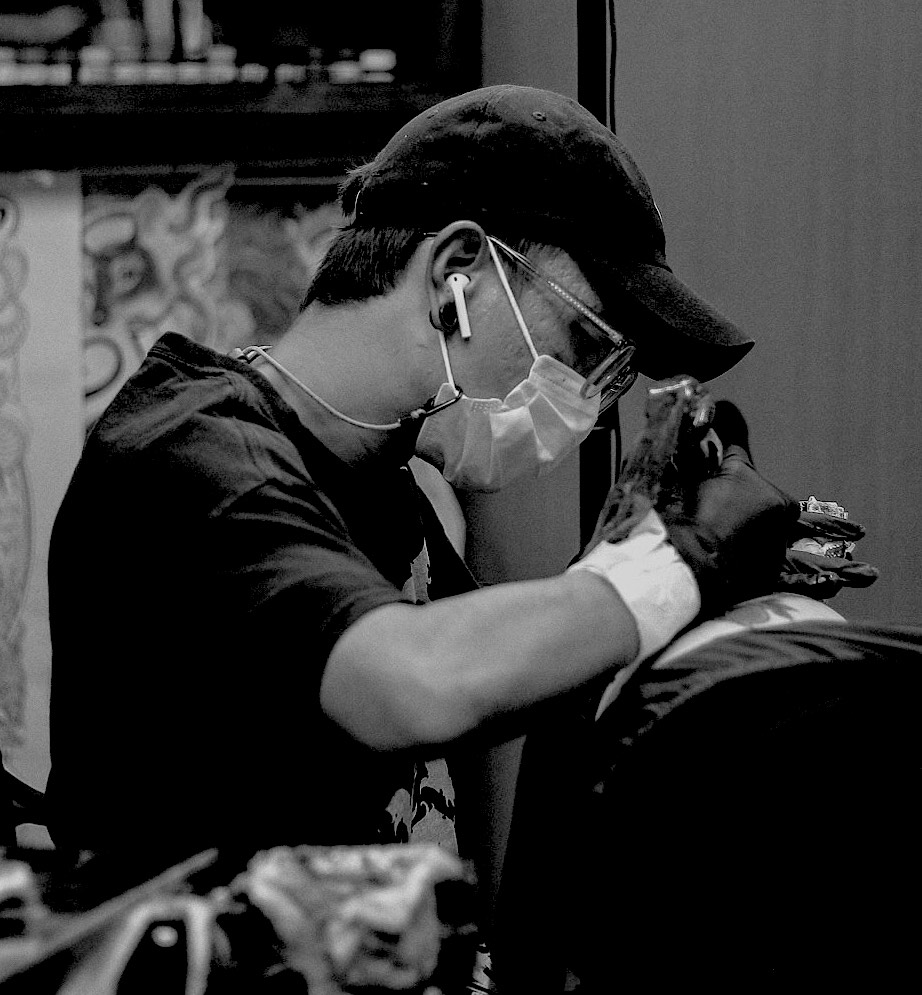 Guest Artist
Bryan
Experience: 2012
My name is Bryan, I am a tattoo artist from Chiangmai Thailand and i have been tattooing since 2012 now with 10 years of experience in the tattoo industry.
I love to travel and explore the world and to learn about culture and life everywhere I go.
I Specialise in Neo-traditional / Asian-Neotraditional ,and now I'm interested about mystery creatures, asian mythology and ancient folklore and very much enjoy working with colour
I have been working in Europe for a year and now is a new opportunity to work in Australia
I'm very excited to be here and looking forward to learning more
To book a free 30 minute consultation with Bryan just fill out the contact form requesting him or ring us on 8399 1973!