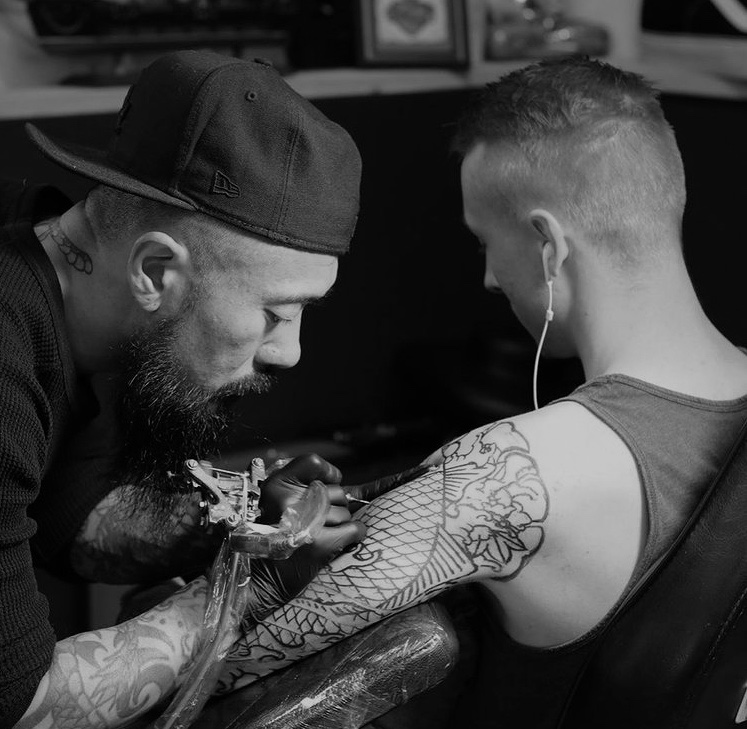 Guest Artist
Hori U
Experience:
Hori-u in his own words:
I have been tattooing for 21 years.
I love tattoo and traveling.
I was a professional snowboarder until I was 23.  At that time, I remembered my journey around the mountains of the world.
After that, at the age of 24, I started working as a tattoo applantis in Harajuku, Tokyo.
I trained under a teacher for 3years.
After that, I opened my shop in Shimokitazawa, Tokyo.  I lasted 14 years but sold the shop to my younger brother.
I chose to travel with tattooing.
I have guest work experience in America, Australia, New Zealand, Holland, England, Italy, Thailand, Vietnam, Hong Kong, Taiwan, etc.
I specialize in traditional Japanese tattoos.
I give my best to all my clients.
Thank you🙇‍♂️
To book a free 30 minute consultation with Hori-U just fill out the contact form requesting him or ring us on 8399 1973!