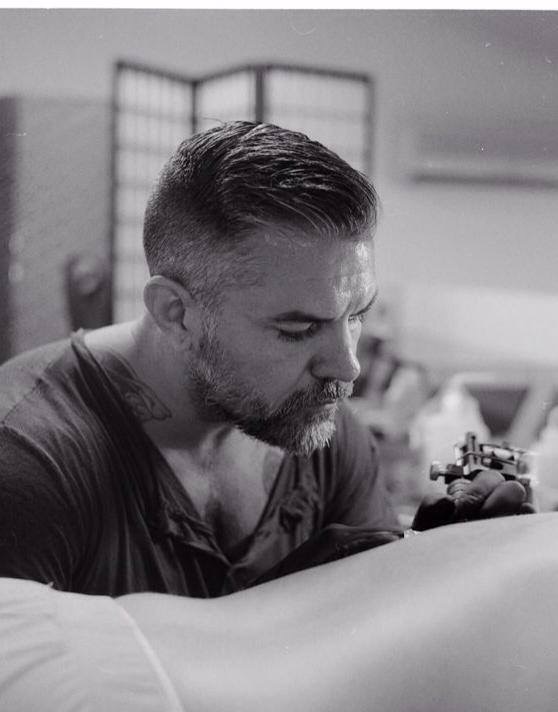 Guest Artist
Horivida
Experience: Since 1995
Horivida (aka George Clooney, Ian)  comes to us from Europe where he has been tattooing in all styles for the past 25 years but  has been mainly focusing on studying Japanese style tattooing. That said he also loves doing neo-traditional tattoos of girl heads, animals and related imagery. Horivida is a natural artist that will most likely draw your tattoo right in front of you during the consult, he doesn't mess around with long wait times. Once you book in he'll have your artwork ready to go very quickly and you'll get the awesome tattoo you've been looking for!
Lately he has worked in Germany, Netherlands, Argentina, Spain, Denmark and the UK! The man gets around and has worked with some of the best in the business. He is a rather charming person and clients find themselves coming back again and again to get more great tattoos from him and listen to his jokes and humour!
He has also worked in Australia before many time with Authentink and als, in Melbourne and on the Gold Coast  He was a well known fixture in Sydney a few years ago and had  large following before setting off to travel the world again. He visits us for a guest spot this summer and is currently taking consults, feel free to ring the studio or use the booking form and  book your free consult with him as spots are limited! Don't miss out on a great opportunity!
If you would like to book in for a free 30 minute consult with Horivida, please use the booking form here or call the shop on +61 2 8399 1973