Full-time Artist
Lance St. Vincent
Experience: Since 2012
Lance grew up on the NSW south coast where he started his apprenticeship in a local street shop and began his journey into professional tattooing.
A predominantly self taught artist before tattooing, Lance has been intrigued with tattoos and more specifically the Japanese style of art and tattooing for as long as he can remember.
Lance draws his inspiration from artists such as Horiyoshi III, Horisumi, Horikitsune, Judd Ripley, Gary Royal, Big Meas, BJ Betts and many more, as well as carvings, woodblock prints and paintings both old and new, with a focus on clean lines and strong colours.
His time in a busy street shop has served him well to learn his technique and up his skills and being able to take on most styles of tattoo including both simple and elaborate lettering, American traditional and Japanese styles.
Lance's start with Authentink Studio means stepping up to the next level for him and starting a new chapter in his tattoo career, we welcome him to the team.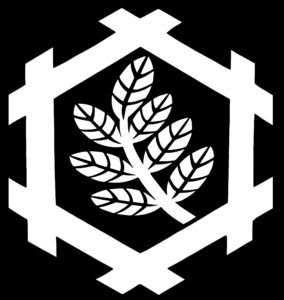 He has many finished drawings ready to tattoo and is constantly creating new pieces for upcoming clients and for walk-ins.. Lance will be guided and under the tutelage of Horisumi so we have great hopes from him as and upcoming tattoo artist on the Sydney tattoo scene.
Read some reviews from Lance's clients below…
"Just had a beautiful lotus mandala designed and tattooed on my back by Lance – he is awesome! I love my tattoo; the detail and dot work far exceeded anything I imagined and I wouldn't hesitate to go back or recommend him. SO HAPPY! Great vibe at the studio and Lance took the time and care to be honest in our initial consultation to help me make the right choice for me. He guided me to the finished tattoo that is unique, suited to me and I honestly couldn't be more in love with it! A true professional."  ~Natalie Crofts, Facebook Review, August 2018~
"After a thorough research i was sure that Authent/ink was the best tatto studio and it is! I had my shin tattoo done by Lance, what a great tattooist! He designed my tatto just as i liked it, i have to say it was a full day job on the shin but he made me feel at ease and gave me resting time whenever i needed it. It s an amazing place to get inked, everyone is friendly and the staff really looks after you! Lunch coffee tea water drinks whatever i wanted was included. I ll definitely come back to get my next piece!" ~Domenico Di Fazio, Facebook Review, June 2018~
"I traveled from Chicago to get a sleeve done by Lance St Vincent. It was 110% worth it. This is the best tattoo shop I have ever set foot in. Whether it's your first tattoo or you're heavily inked, this is the place you want to be. The studio is clean, comfortable, and absolutely beautiful. The staff and artists are great to be around and excellent at what they do. I can't thank them enough and I will be back to get my next big piece done!" ~Gallen Ballew, Google Review, June 2018~
"Couldn't be happier with my experience. Amazing artistry by Lance St. Vincent. Worked with me on the design to come up with something better than I had imagined. The studio itself was great, and the rest of the staff were awesome. Will definitely be back for more!" ~Dan Moffet, Google Review, October 2017~
SaveSave
SaveSave