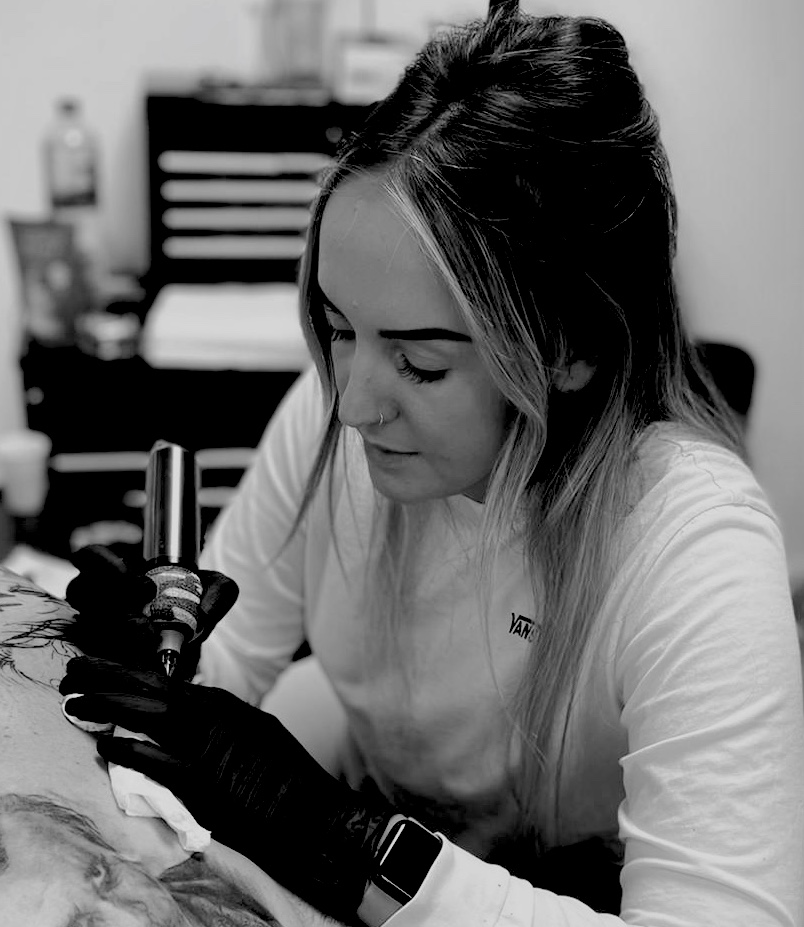 Guest Artist
Lauren K
Experience: 2016
Hi, Im Lauren!😊 I've been tattooing full time for 6 years this summer, and I specialise in black and grey realism. I started my career in St Albans, England, and during my years as a junior artist I experimented with a variety of different styles and small colour pieces etc, but definitely found my passion after a year or so just working with black and grey tattoos, specifically large scale animal and wildlife pieces. I have done a few local guest spots and conventions in my home city as well as working for a bit in Ireland, and I'm looking forward to taking my work with me wherever I travel.
Lauren will be with us the last week of October and first week of November 2022
To book a free 30 minute consultation with Lauren just fill out the contact form requesting her or ring us on 8399 1973!