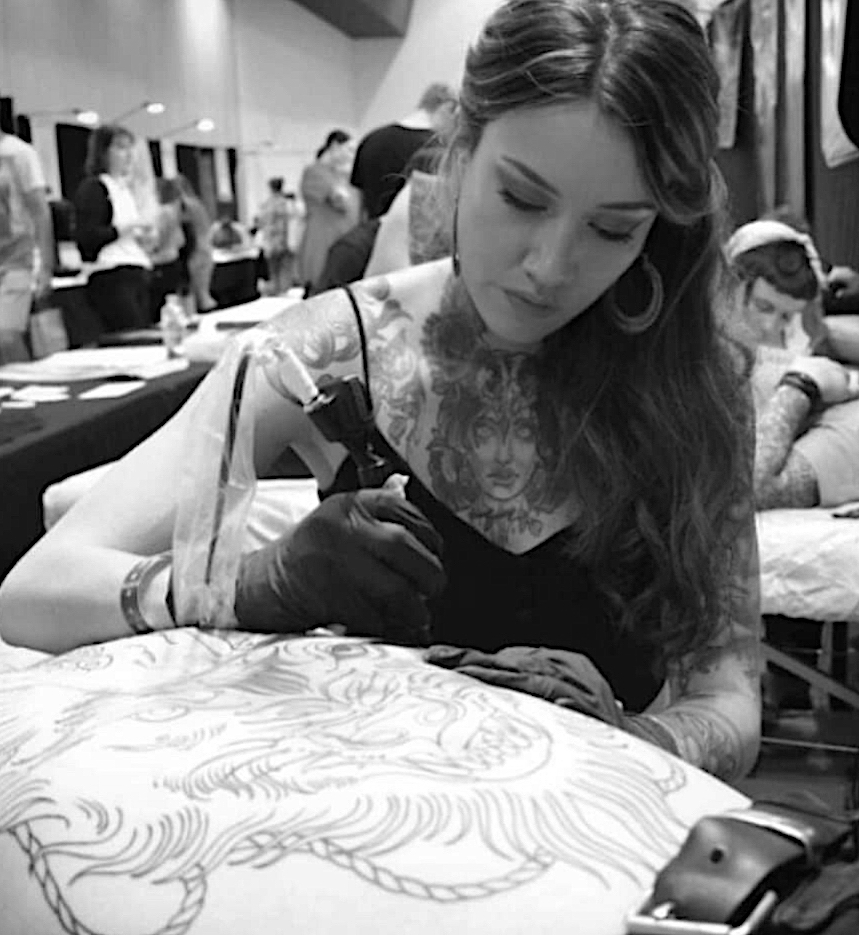 Guest Artist
Liz Hapi
Experience: Since 2013
Liz was born in New Zealand and currently resides in Perth, she has passionately pursued knowledge and experience in tattooing in many styles allowing her to become competent in the craft before developing a personal style.
Inspired by custom drawn illustrative colour work and neo traditional. A cross between bold colours, contrast, lines, and buttery blends.
She enjoys smaller one sit tattoos as much as large scale projects. Collaborating with clients to come up with original concepts and designs with complimentary placement.
Generally she is in love with tattooing and her aim is to provide all clients with a beautiful piece to last a lifetime at the very best of her abilities and artistically at all times. Liz's work speaks for itself, she is a true artist.
If you would like to book in for a free 30 minute consult with Liz, please use the booking form here or call the shop on +61 2 8399 1973
Liz will be with us from the 17th of March to the 29th of March 2020