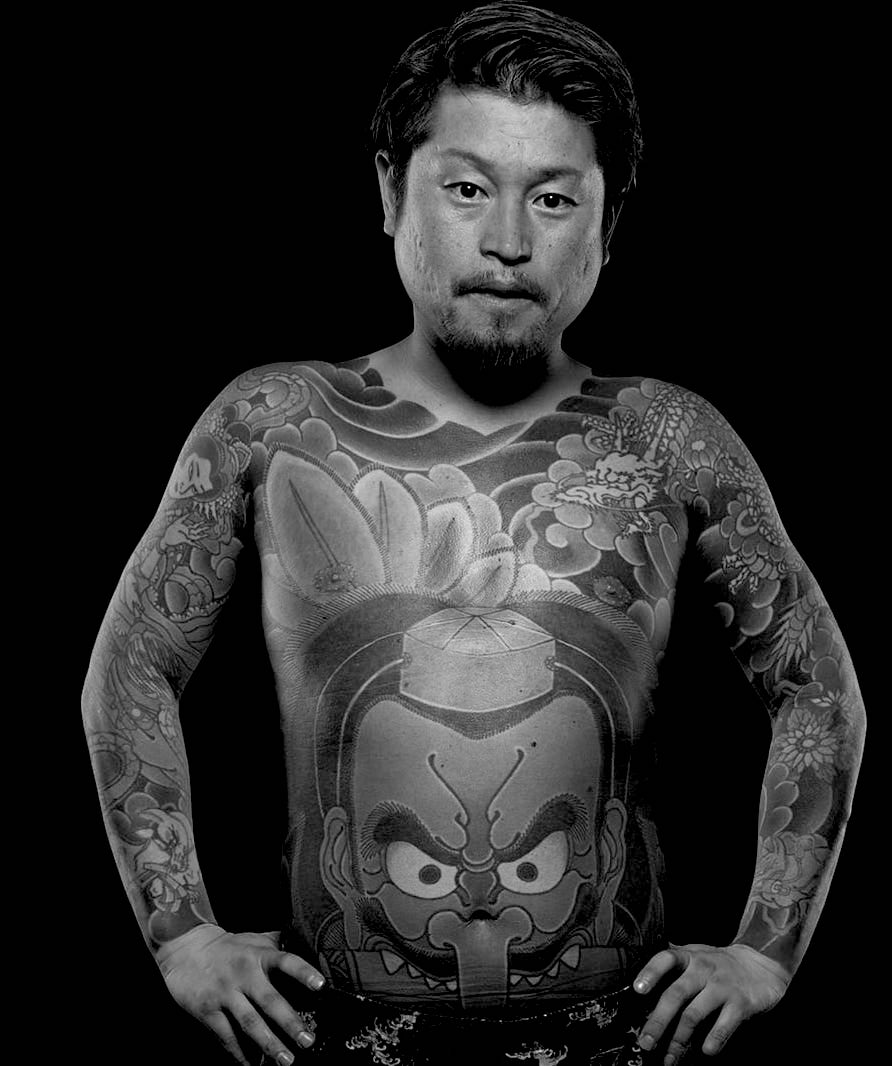 Guest Artist
Horikashi
Experience: Since 1999
After a super successful first trip to Australia for the Sydney Tattoo Expo, and a guest spot at Authentink Tattoo Studio,Traditional Japanese Irezumi Tebori Master Horikashi will be coming back to visit us again this March 2019 for the Sydney Expo and an extended guest spot at the studio
We are taking expressions of interest now for his next guest spot with us! Contact the studio with all enquiries.
We will also be releasing the book 'Horikashi Vol 1' this March at the Sydney expo, a collection of paintings and line drawings…all in a cloth bound volume 34cm x 24cm with a gold inlay cover 196 pages on thick matte paper. Stay tuned!
In the meantime Horikashi has entrusted us with his valuable art collection, which is exclusively for sale through our studio. If you are interested in owning a one off Traditional Japanese painting, please enquire for pricing and cost of worldwide shipping! All available pieces are in the gallery below.
————————————-
Nestled in a mountainous region in central Japan is a small town called Gifu, that is home to Horikashi's private studio. Horikashi is a tebori master; the ancient art of Japanese tattooing by hand.
After doing a 13 year apprenticeship under a Japanese tattoo master and family, learning the ways of tebori and also making the tattoo hand tools from scratch, Horikashi has owned his own studio for 6 years where he tattoos and paints full time. Known for his large scale traditional Japanese body suits, and also for his incredible painting and art skills, he is bringing his talents to Sydney, Australia for the first time.
This is a once in a lifetime to get a piece of tradition and history tattooed on your body by a living Japanese tattoo legend! Check out his tattoo and art portfolio below.  All paintings are either A2 or A1 size, original and available for sale… exact price on inquiry, between $800-1200 AUD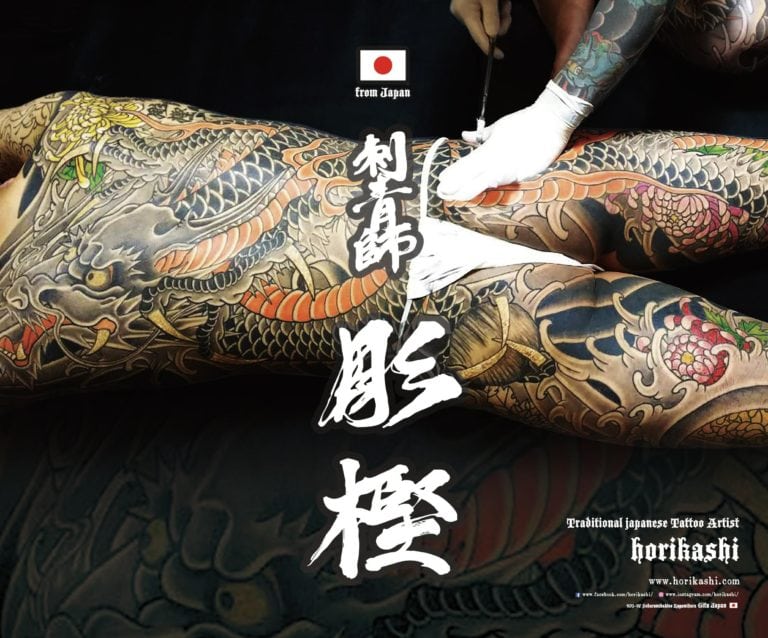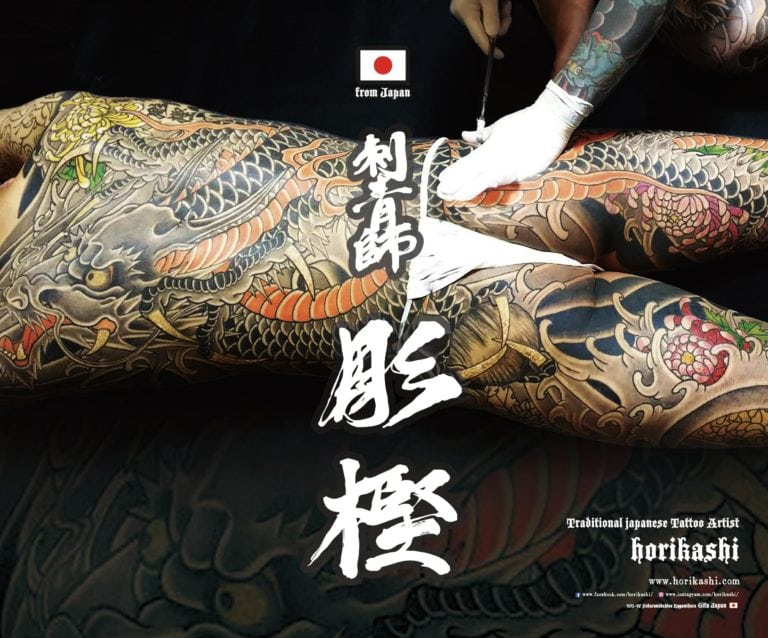 SaveSave
SaveSave
SaveSave
SaveSave