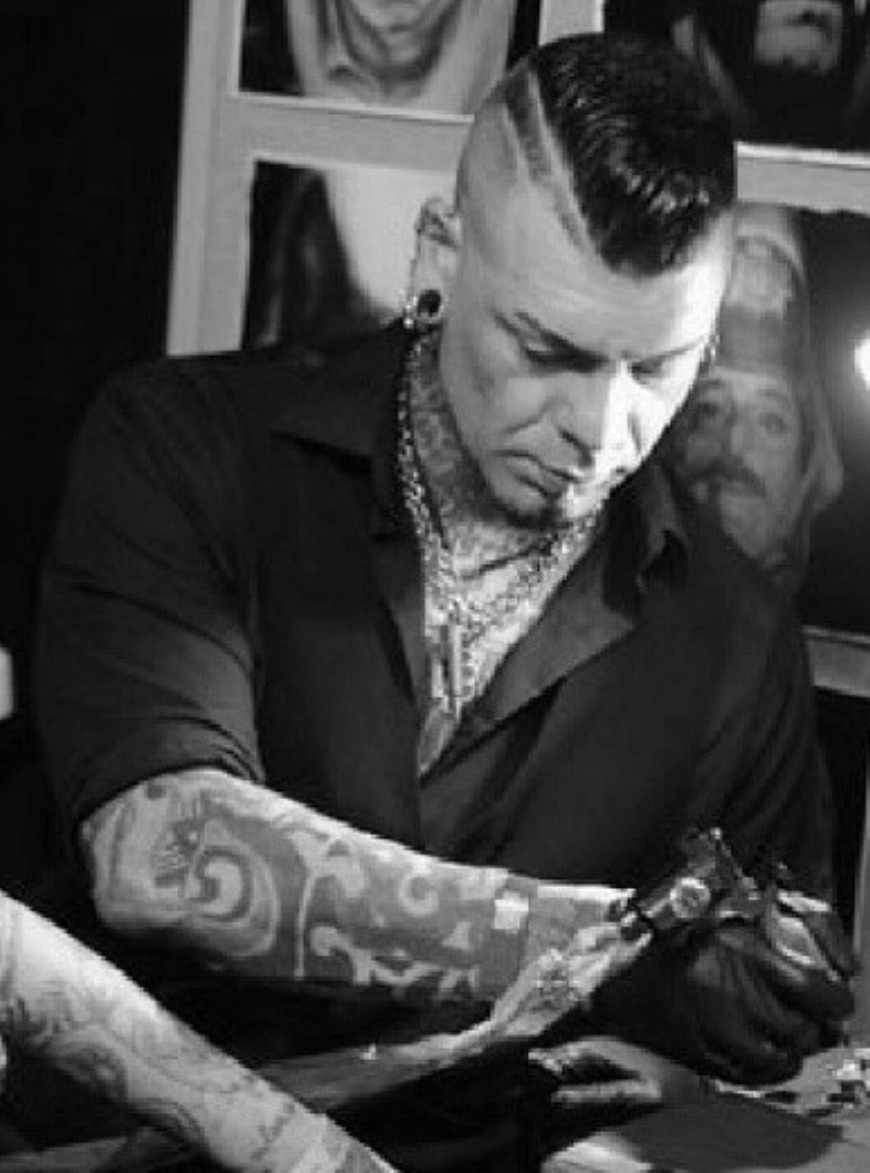 Guest Artist
Mauro Imperatori 
Experience: 2005
Mauro is from Rome and graduated with a degree in fine arts in the early 90s and moved to London UK  where he started tattooing at  True love tattoo in the very heart of Soho. He spent 9 years there learning the craft and worked at places all around London  while also attending different tattoo conventions across Europe.
Artistically…he had strong influences from masters of painting  and sculpture..in particularly Michelangelo.
Mauro likes to move freely around the world of black and grey and prefers to the realistic  side of it as that is what represent me the most .
He enjoy any kind of  portrait compositions  to  classic sculpture images to animals ,and the classic religious images..
But what Mauro loves the most and would like to make more of is the ability to express  a more obscure gothic  essence of my ideas..especially  ghostly dead figures, females in particular.
Mauro is an upcoming guest artist of Authentink, to express interest in a 30 minute free consultation with him please contact the shop on 8399 1973 or using the online booking form here