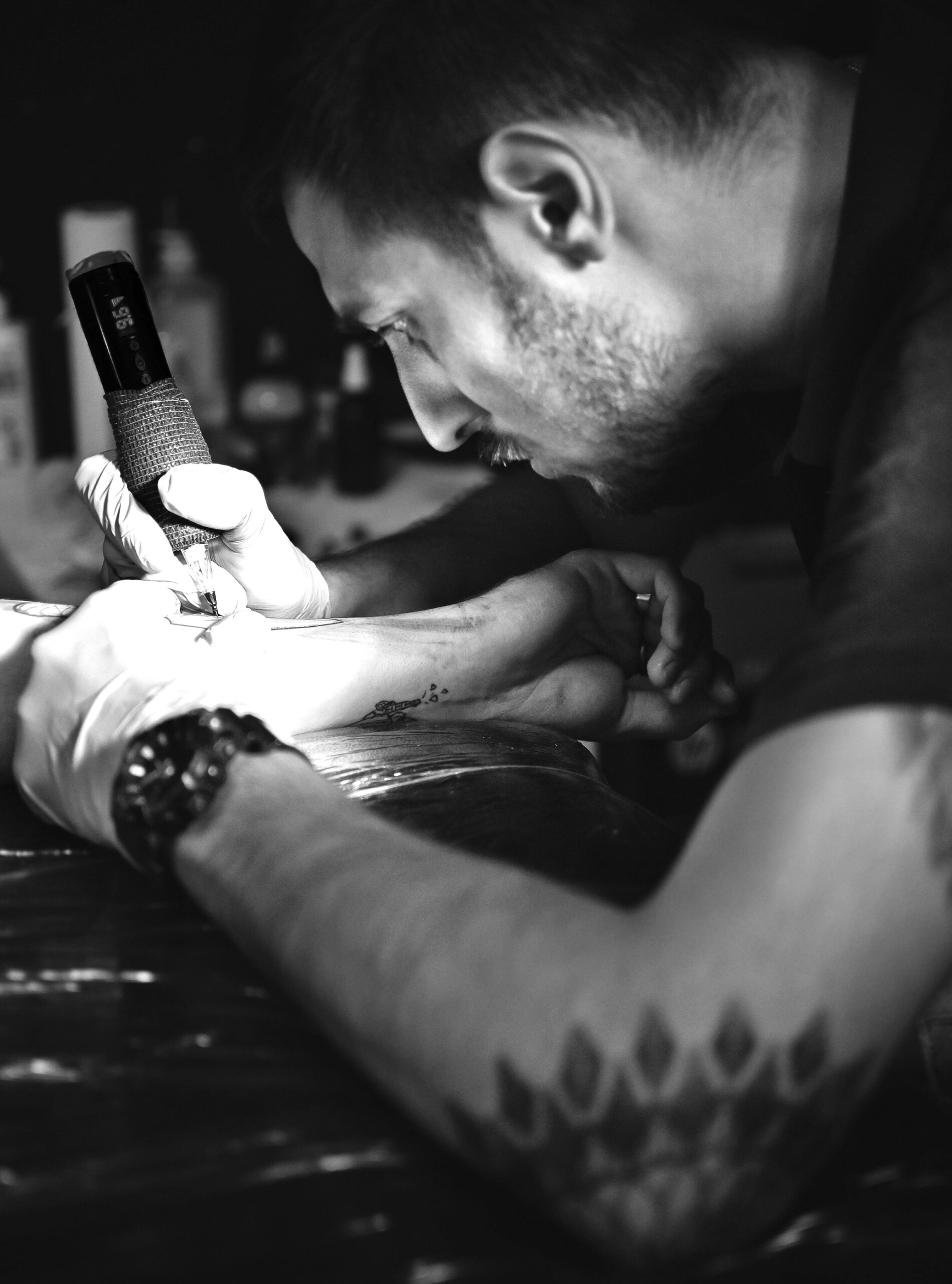 Guest Artist
Milan
Experience: 2012
Milan is an artist from Slovenia, Europe. He is a well-rounded tattooist that devotes his passion and knowledge to making the best quality tattoos. He feels confident in fine line tattoos, lettering, realism, and line work, although he also enjoys doing color tattoos.
Milly has been drawing from a young age and met tattoos for the first time after quitting Architecture. He started at a friend's place with a homemade machine and some drawing skills. A little curiosity and fun were enough for him to start. After apprenticing at his first studio for 2 years, then working as a full-time artist at Izo's tattoo studio in Ljubljana all throughout his schooling in fine arts and education for 6 years, and graduating with his diploma for history and development of Tattoos, he finally had the opportunity to devote his full time to tattooing.
He is a well-rounded artist that loves to listen to your ideas and try to come as close as he can to realizing what you imagined with a touch of his precise work and feel for doing something original.
In his own words:
"Tattooing for me is a way of connecting with the world. The way Artists, help people express themselves through tattoos is a special thing. The artist is constantly trying to find a balance to express himself through the skin. Artists draw symbolic or abstract shapes on people and in some way they open and bring up what people feel or think deep inside their skin. Nowadays everybody has at least a small piece of skin that is covered with ink constantly on the move and that is incredible!
I always try to help customers get their motifs the way they imagined, with my knowledge of composition, anatomy, shapes, and other artistic elements that define a quality piece.
"I love to wake up every morning and do what I love"
To book a free 30 minute consultation with Milan just fill out the contact form requesting him or ring us on 8399 1973!