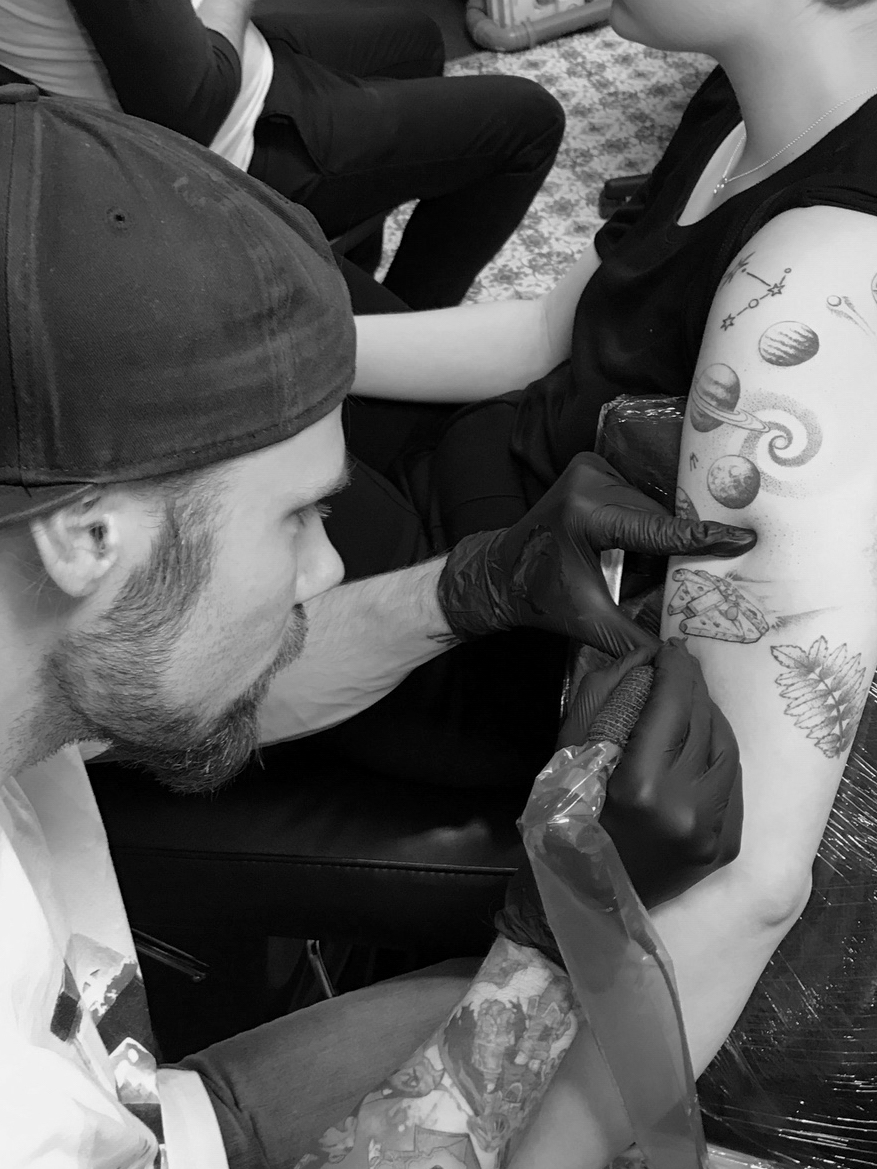 Guest Artist
Rob E
Experience: Since 2014
Robert is a guest artist from Huckleberry Tattoo co. Stockholm, Sweden.
Rob has worked as an accomplished graphic designer and illustrator for many years before finally finding his way to the Tattoo business.He is an all around geek with a huge passion for Star Wars, cartoons and comics (really anything geeky).
Growing up, these we're the biggest influence in his life and really made him into the artist he is today, as seen in his black and line work tattoos.
Robert got drawn to tattooing as soon as he saw one in a movie and got one immediately after turning 18 and started looking at the tattoo industry from a clients point of view. That made robert a very sympathetic artist, always going out of his way to make his clients feel safe and happy. This resulted in him being known as "Sweden's friendliest tattoo artist" and that is something robert is extremely proud of.
Robert is not only known as Sweden's friendliest tattoo artist but is also credited with the creation of #GeoTrash. His own innovation: a combination of all the things he loves in tattoo art combined with a geeky or strong character/symbol/motive.
This style is still growing and Robert hopes that he will be able to keep evolving and shaping it until his arms fall off.
Until then he loves doing all sorts of blackwork and linework style tattoos.
To book a free 30 minute consultation with Robert just fill out the contact form requesting him or ring us on 8399 1973!