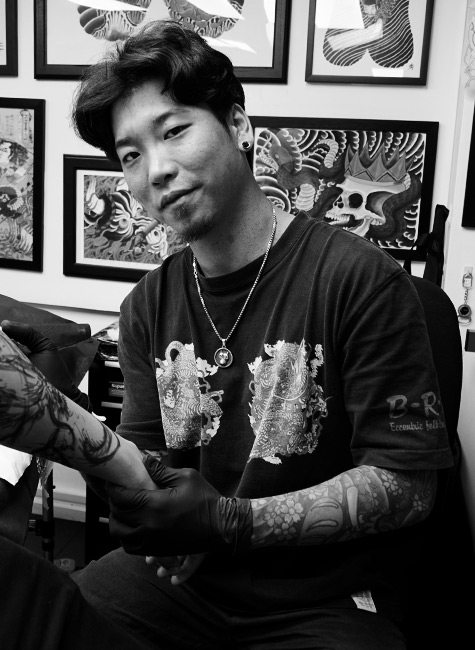 Full-time Artist
Soo Tattoo
Experience: Since 2012
Soo offers a great wealth of talent and tattoo knowledge to our team and to our studio.  He cares passionately about tattooing, tattoo art, tattoo history and tattoo culture.
Soo hails from South Korea and has been studying art since he was a child, he graduated from Busan Arts High School and then went on to Dongna University and started tattooing shortly after that in 2013. His ambitions lie in creating authentic and highly complex traditional Japanese style tattoo, and he likes to do it all in the old ways, right on the skin.  As you can see from his photos he knows what he's doing and he does it very well! Soo freehands on most of his designs with markers and then tattoos it directly from that… so each large Japanese style tattoo is truly unique and made just for you right in front of your eyes. See below for some progress pics of Soo's latest freehand work.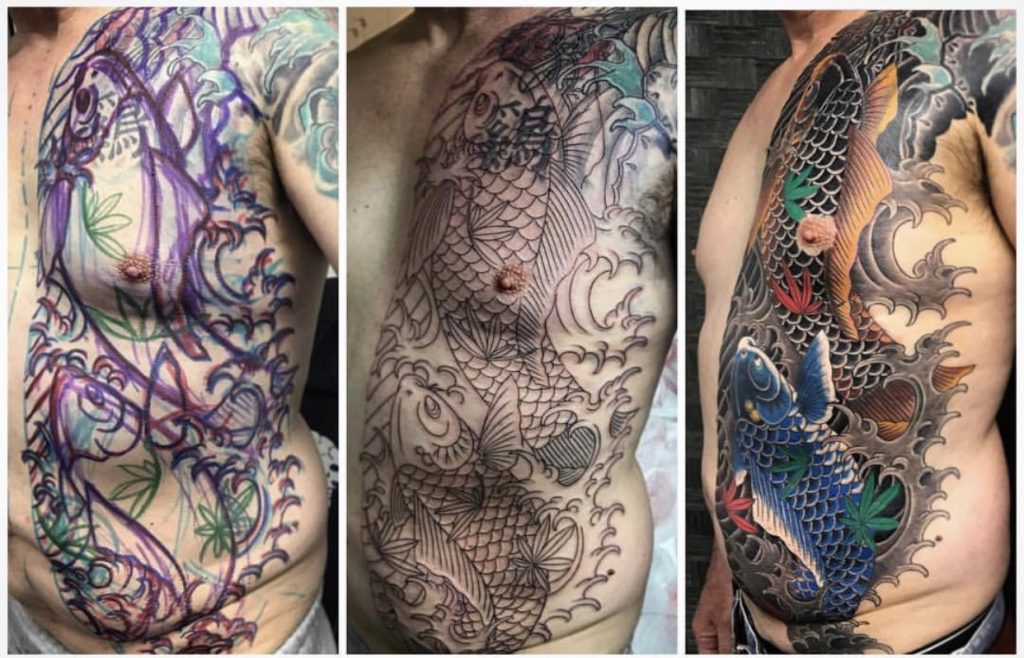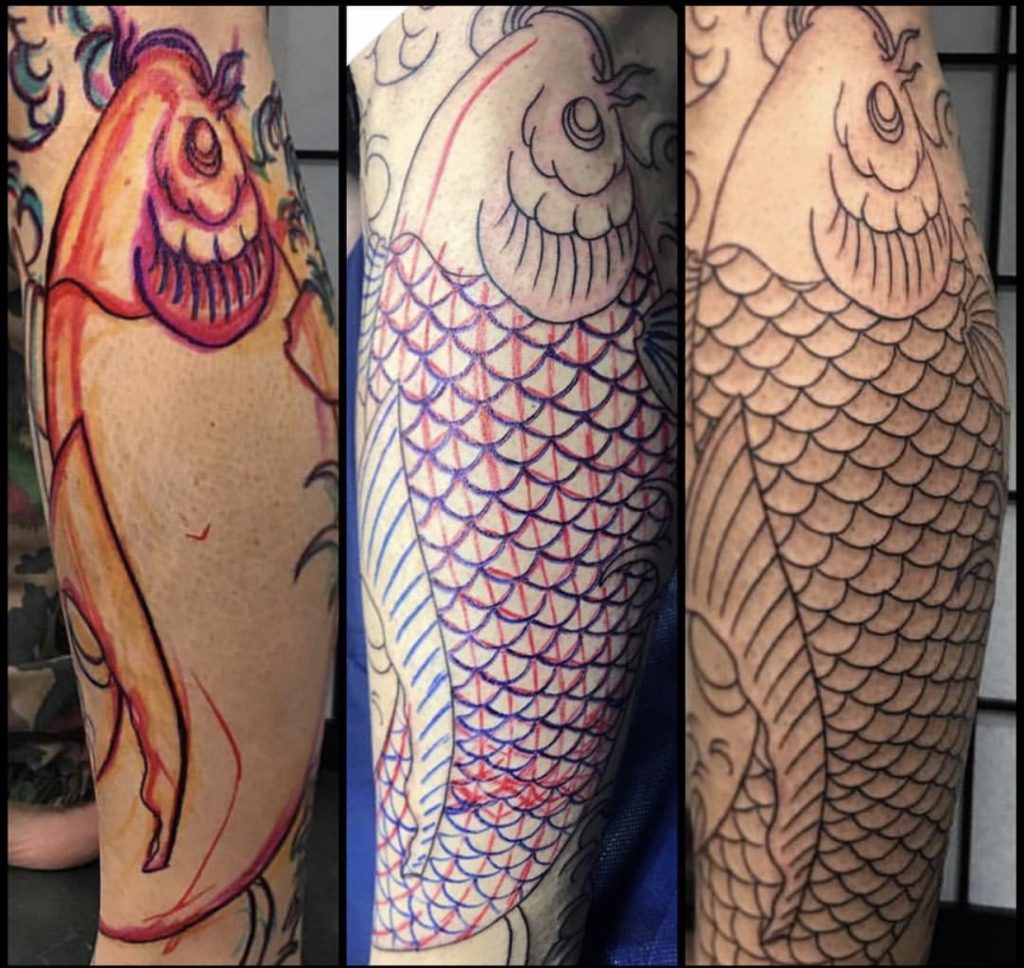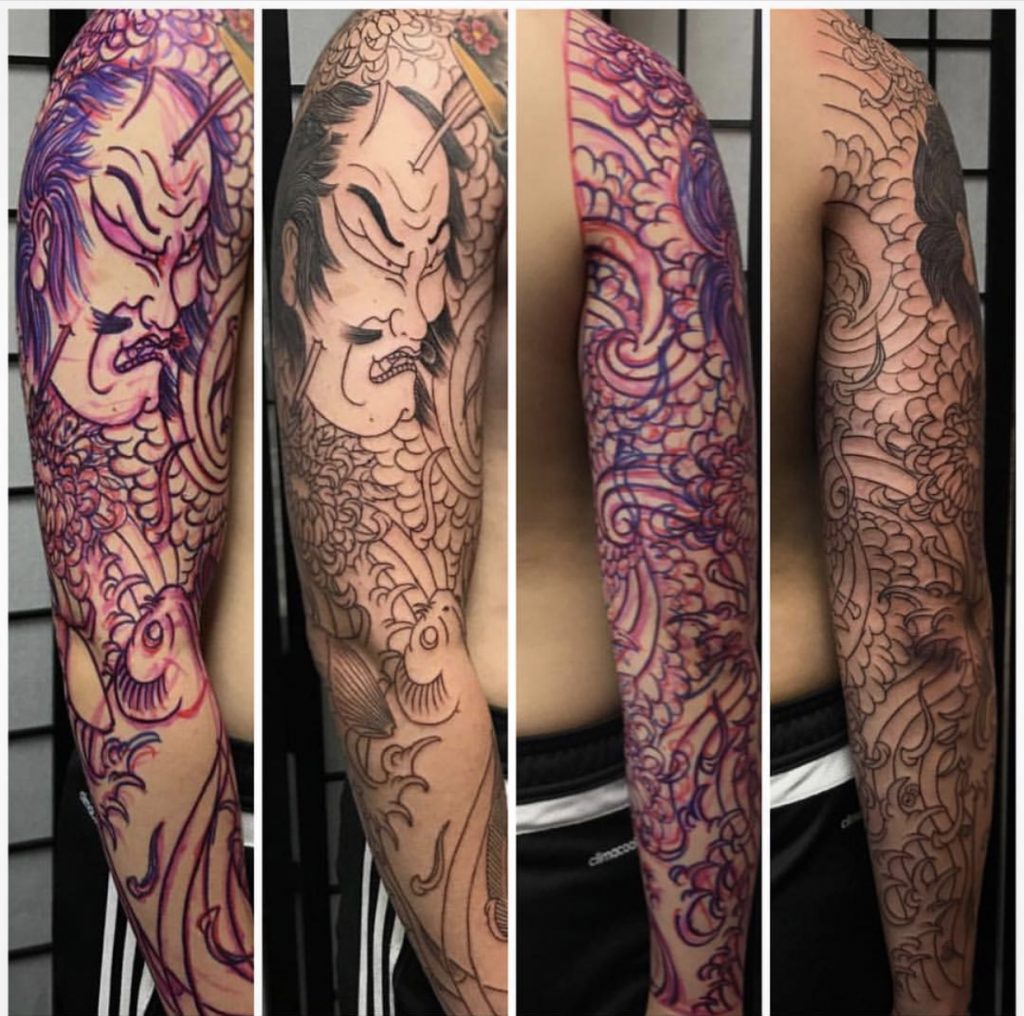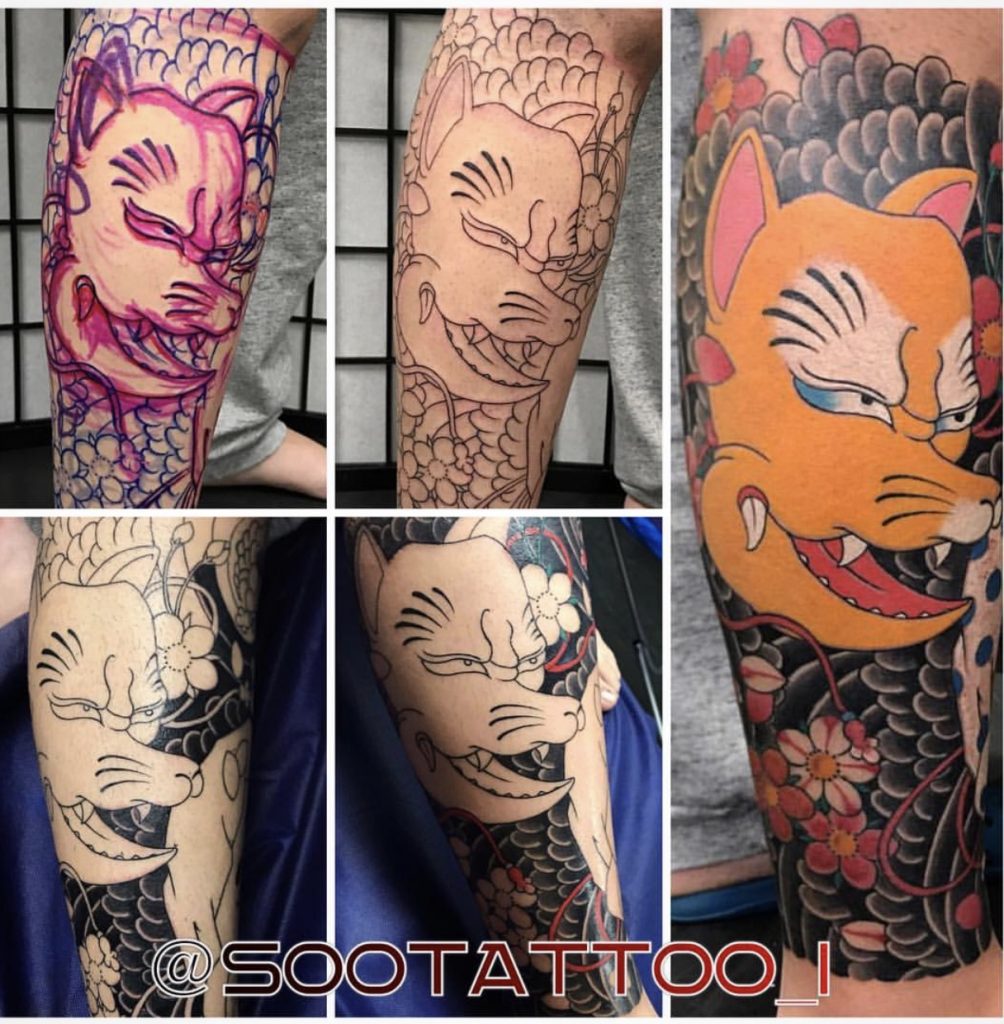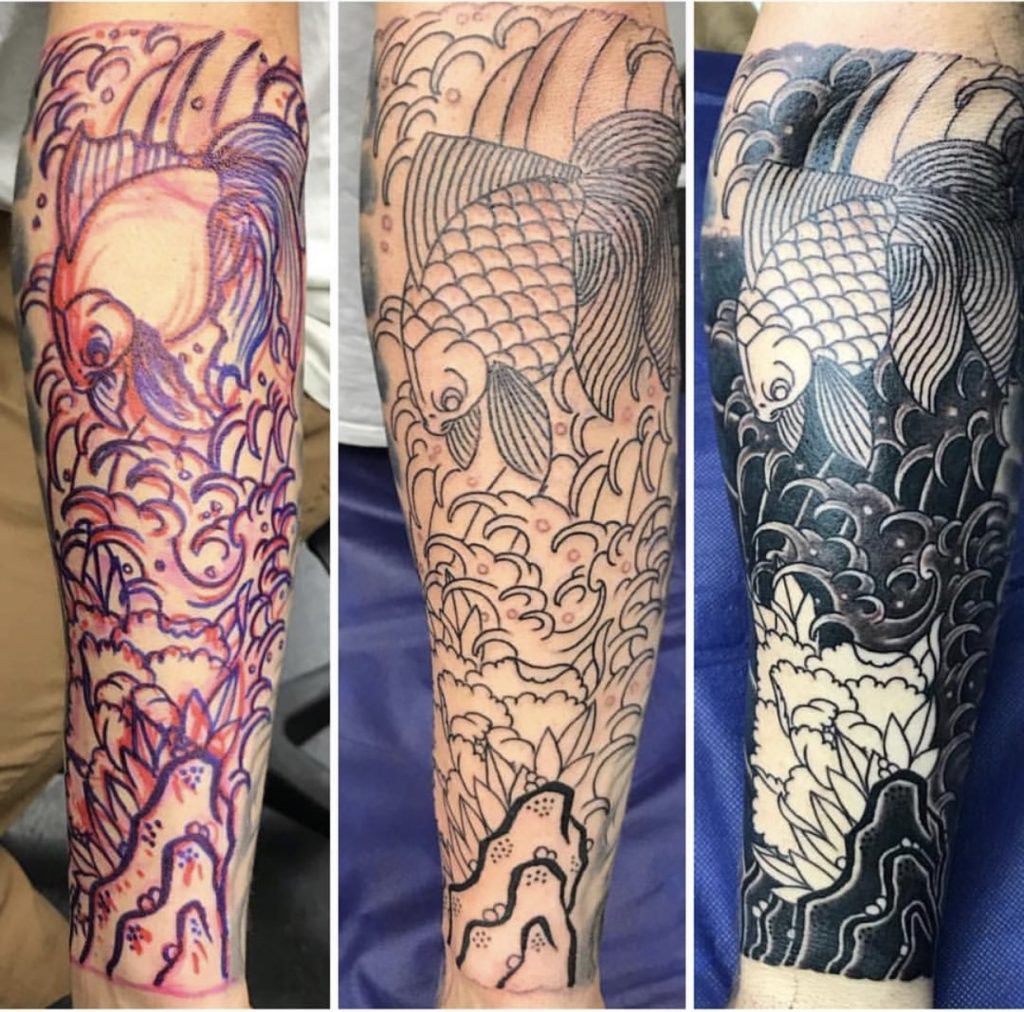 Oriental and traditional Japanese tattoos are what he specialises in and will take on projects from small one-point pieces to full bodysuits. His style is very unique to the rest of our Japanese style artists so it rounds out the team nicely! As with all freehand tattooing you don't see it until its drawn on the skin but of course he works from reference imagery and will draw to your taste in his style.