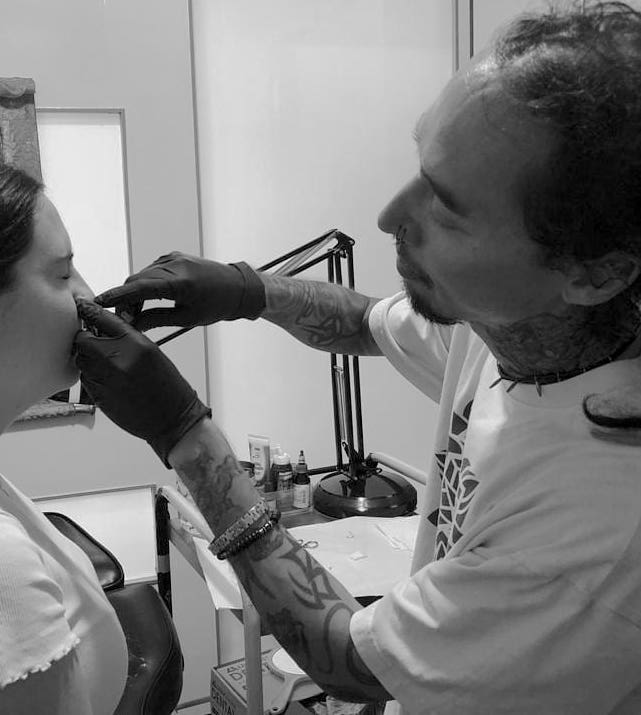 Full Time Piercer
Tim – Piercer
Experience: Since 2000
Tim has lived and pierced all over Australia during his life as a Body Modification Artist. He settled in Canberra in 2003 to manage a busy studio before moving to Sydney in 2018. Knowledgeable and proficient in all styles of piercing, Tim's friendly nature and excellent technique has earned him many praises over the years for his steady hand deep knowledge of the piercing.
With nearly 20 years of professional industry experience you can be assured that the advice and service that Tim offers his clients is based upon many successful results and in keeping with modern health department and hygiene standards. Projects welcome by appointment.
We have a wide range of piercing jewellery available in store in many different styles and configurations and what we don't have in stock we can special order for you.  All our basic piercing jewellery is implant grade and internally threaded titanium, top quality industry standard.
Piercings are walk-in and appointment 5 days a week, you can ring up to make a time or just pop in the studio at your convenience.  If you require any information you can use our booking form or ring Tim directly on 8399-1973