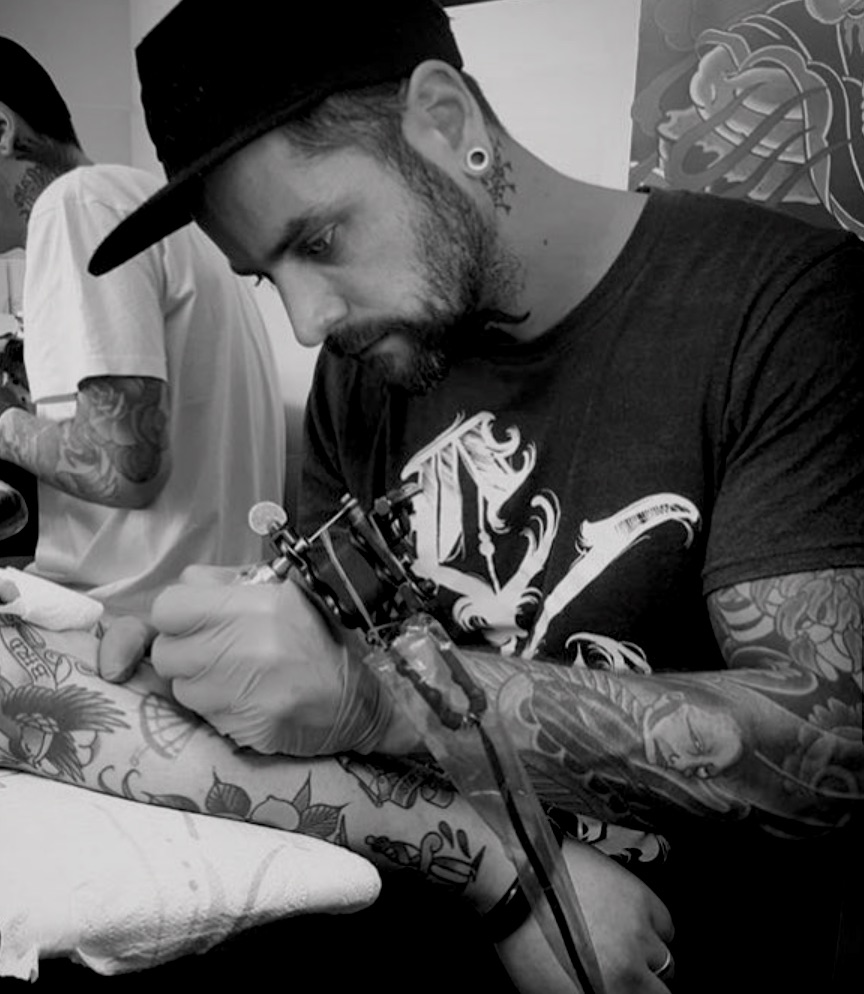 Guest Artist
Vincent P
Experience: 2010
Vincent has always loved drawing and art – he wanted to be a comic book artist as a kid and has enjoyed drawing ever since he was very young. This turned into a dream of becoming a tattooer, and after finishing the Academy for Fine Arts seven years ago, Vincent started tattooing at Oneness Studio in the Netherlands and since finishing his apprenticeship, he's been lucky enough to travel the world and work in some of the best shops around.
Vincent enjoys powerful, more traditional oriented styles of tattooing – old school western, polynesian, dotwork to name a few – but his biggest interest is in Japanese work. It's strong compositions, intricate background, powerful contrasts and the ability to turn an entire body into a suit that fits the client, combined with the layered mythological stories and symbolism, make it his definite favorite style of tattooing.
Vincent is a guest artist that will be visiting Australia, If you would like to express interest in a tattoo with him and book in for a free 30 minute consult with Vincent, please use the contact form here or call the shop on +61 2 8399 1973 thank you.