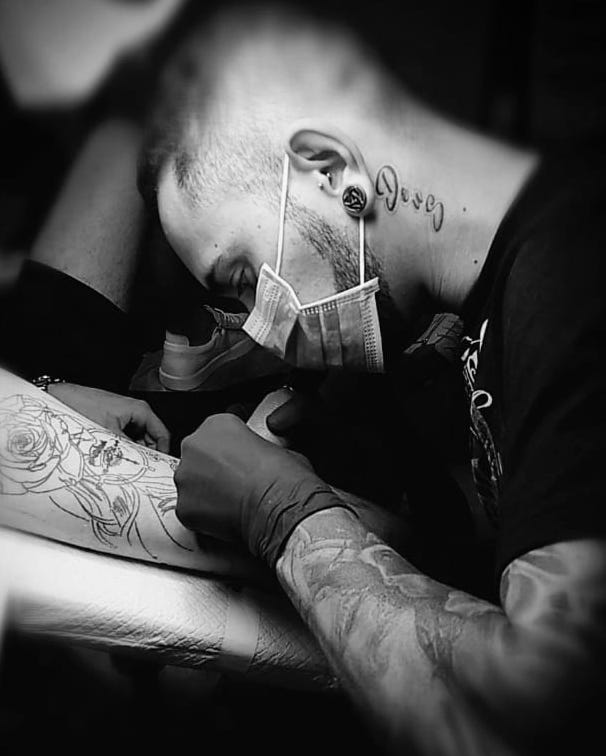 Full-Time Artist
Washington
Experience: 2015
Growing up in Sao Paulo, Brazil, Washington used to draw with coloured pencils. After working with his Dad in construction, he decided to quit his job to pursue his dreams of becoming an artist.
He learned how to tattoo with friends and other artist once he started tattooing people professionally and the demand for his work increased in the city of Araucaria, Brazil. Washington  decided to open his own studio "Washington Tattoo".
Very focused and determined, Washington use to spend his mornings drawing and painting, always looking to improve his technique.
In Brazil, Washington is known as one of the best contemporary realistic artists, not only for tattoos but also for acrylic paintings.
He has been awarded first place at various tattoo conventions, including 'best realism', 'best coloured' and 'best Brazilian culture' tattoo at various tattoo conventions. He received second place in the 'Art fusion' category and 'Best coloured drawing' at 'Tattoo Week', one of the biggest tattoo and most prestigious events of the world.
Recently his work focuses on realism, coloured or black. Washington is always searching to learn new things.
If you would like to book in for a free 30 minute consult with Washington, please use the booking form here or call the shop on +61 2 8399 1973