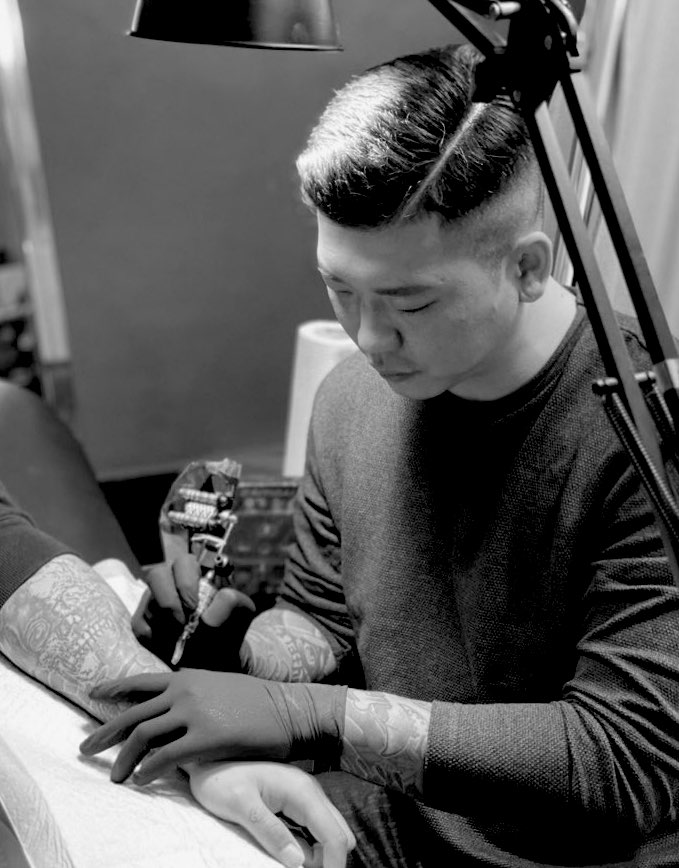 Guest Artist
Woo
Experience: 2010
Woo is from South Korea and was born the son of an artist and has been drawing his whole life along with his brother Soo that also works at Authentink! They are the twin tattooers.
Woo studied sculpture in art school in South Korea majoring in Oriental painting and came across Ukiyo-e and was mesmerised by it, which lead him to study traditional Japanese artworks more in depth.
He has  been running Twins Tattoo Shop until 2019 and practicing the craft of traditional Japanese irezumi and painting in depth, these are his passions.
Most of Woo's tattooing is  free hand drawing directly on the skin and he puts a lot of effort to make sure the drawings and compositors to fit/suit the customers body, shape and size, he is a perfectionist. All of his works are based on the traditional irezumi, yet he tries to re-translate the Japanese feeling and imply his own style works with a traditional flair using simple colors and a strong impression.
Woo is an upcoming guest artist at Authentink, to express interest in booking a free 30 minute consultation with Woo just fill out the contact  form requesting him or ring us on 8399 1973!