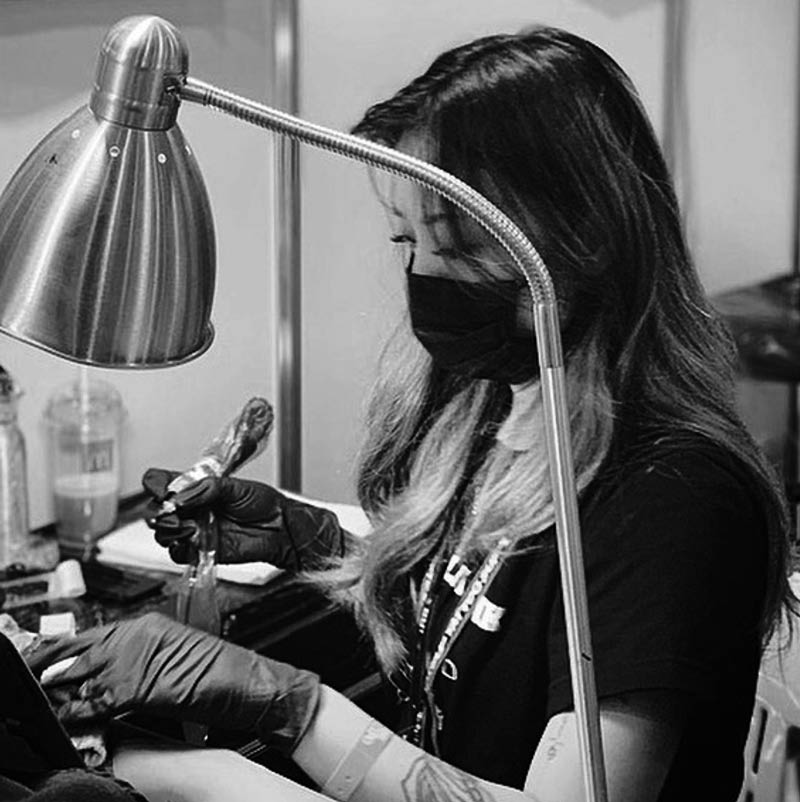 Full-Time Artist
Zeta
Experience: 2012
Zeta is from South Korea where she grew up with artistic families and friends. It was natural for her to build interest in the art industry. She began to study art from primary school and graduated from a design specialist high school. At the age of 16, she encountered tattoos and the first experience of excitement and joy lead her to join a tattoo apprenticeship at the 'tattoo meng family' in Korea and started her journey to become a tattoo artist.
She studied and tattooed all different styles such as Traditional Japanese and Old School. Zeta moved to Sydney in 2016 where she focused on black work, especially  fine line work and mandala styles. Having a perfectionist personality she likes to challenge herself and enjoy extensive line works, leaving the satisfaction for both artist and client.
To book a free 30 minute consultation with Zeta just fill out the contact form requesting her or ring us on 8399 1973!