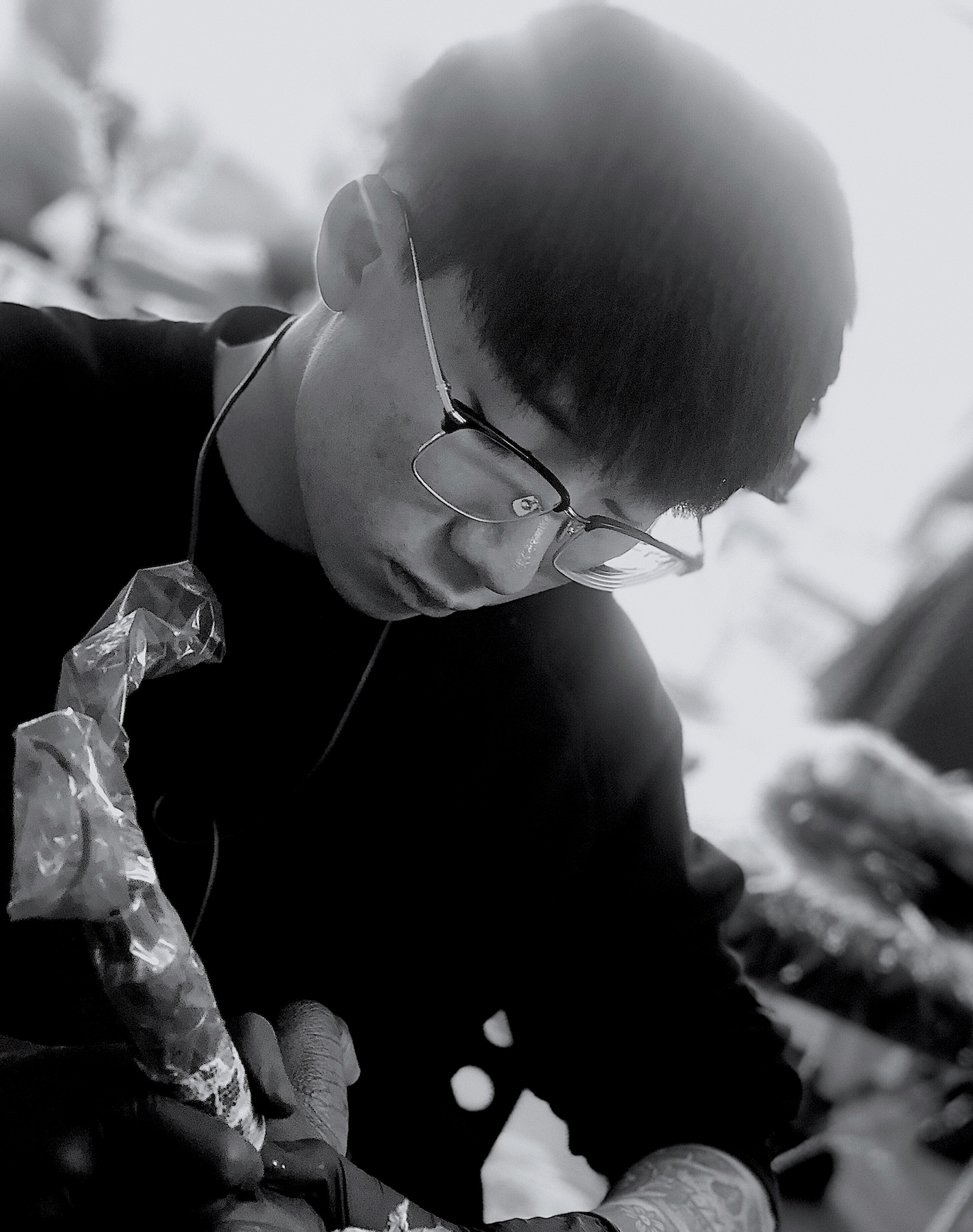 Guest Artist
Min
Experience: 2015
Min is originally from South Korea. Since childhood he always had determination for drawing and a love for art. With strong artistic influence from studying art, art history, and art literature, he achieved a Designing degree from The University of Busan, South Korea.
Min had his first tattoo at age of 18, where he learned a way to express art into a permanent form. He gradually immersed himself into tattoo culture and has never looked back.  Since then, he joined the 'Twinstattoo' Tattoo Studio and became part of the 彫友會 tattoo crew to study Traditional Japanese art, tattoo culture and history.
In recent years, Min felt limited in expressing certain ideas within the strict confines of the Traditional Japanese tattoo style. So he began to custom design 3D embroidery patch tattoos for his clients. Whilst he intends to continue to embrace the Traditional Japanese Tattoo style, he is eager to experiment within both styles, to satisfy both the client and his ego to find uniqueness in a world of people striving to stand out from the crowd.
The very delicate process of tattooing these patch work style tattoos thread by thread, lends itself well to the precise skill needed to do fine line tattoo designs, such as dotwork, geometric and script lettering tattoos. Min fits this style of work in and around his custom patch work appointments.
Min is now a permanent full time artists at Authentink Studio, to express interest in booking a free 30 minute consultation with Min just fill out the contact  form requesting him or ring us on 8399 1973!