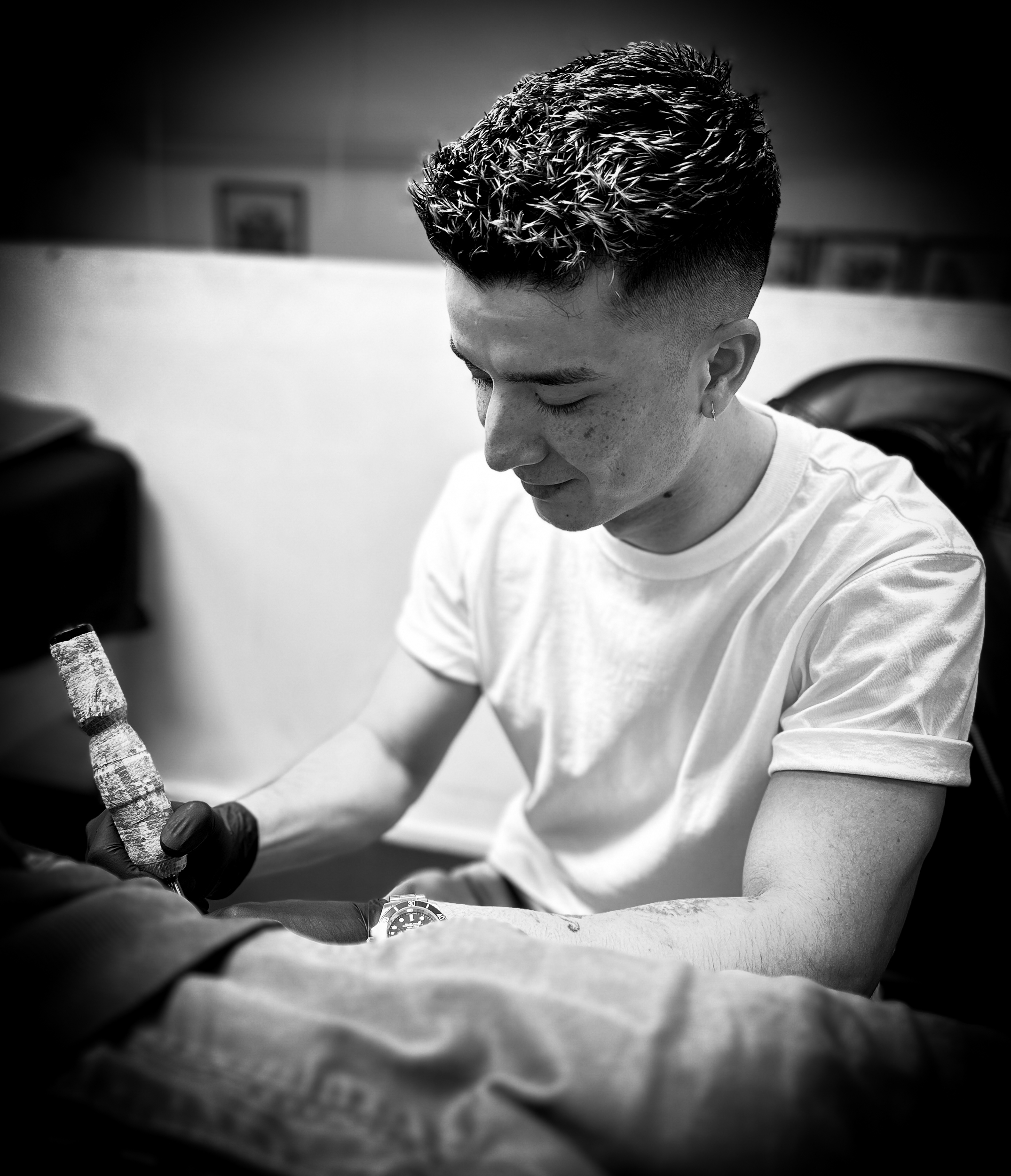 Full time Artist
Kai
Experience: 2018
Hussain Qasim Zada, affectionately known as KAI. he is  Born amidst the rugged beauty of Afghanistan and raised beneath the dynamic skies of Pakistan, KAI's journey transcends continents, a journey that has now carried him to the lands down under, Australia.
Every tattoo he creates tells a story – a story that is etched not only in ink but in the very essence of his identity. A convergence of Afghan heritage and Pakistani upbringing, his artistry is a testimony to the rich tapestry of his life.
Starting a new carrer which is prohibited by society and religion in a place where there was no access to learn from a mentor. His curiosity led him to learn by himself.
He's artistry is not limited to skin alone. A trained fashion designer, his creativity effortlessly transcends mediums. Whether it's ink on skin or designs on fabric, his vision knows no confines. His designs are reflections of his eclectic background, a blend of influences that only a life enriched by diverse cultures can yield.
Specialising in Black and grey realism / personalised technique / portraiture / tradional / Neotradiontal / Geometric / Mandala /fineline / dot work.
you're invited to share in a journey that traverses continents. KAI extends an invitation to all, a chance to be part of an evolving narrative where art is a universal language and identity is a mosaic of influences.
To book a free 30 minute consultation with Kai just fill out the contact form requesting him or ring us on 8399 1973!