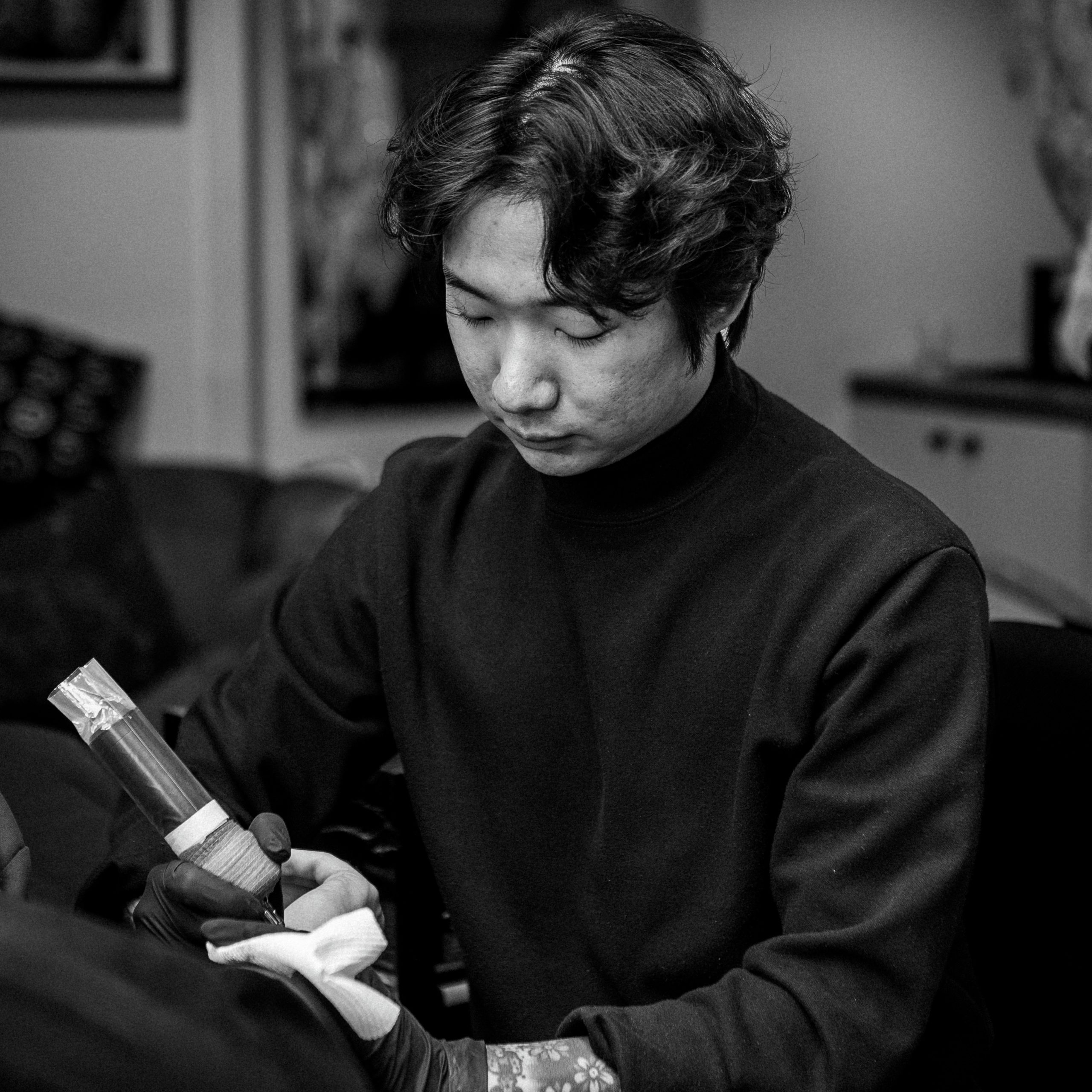 Full Time Artist
Min – Irezumi
Experience: 2015
Min is originally from South Korea. Since childhood he always had determination for drawing and a love for art. With strong artistic influence from studying art, art history, and art literature, he achieved a Designing degree from The University of Busan, South Korea.
Min had his first tattoo at age of 18, where he learned a way to express art into a permanent form. He gradually immersed himself into tattoo culture and has never looked back.  Since then, he joined the 'Twinstattoo' Tattoo Studio and became part of the 彫友會 tattoo crew to study Traditional Japanese art, tattoo culture and history.
His main focus these days is traditional Japanese tattooing and he loves doing large scale work of original designs. Don't miss out!
To book a free 30 minute consultation with Min just fill out the contact  form requesting him or ring us on 8399 1973!