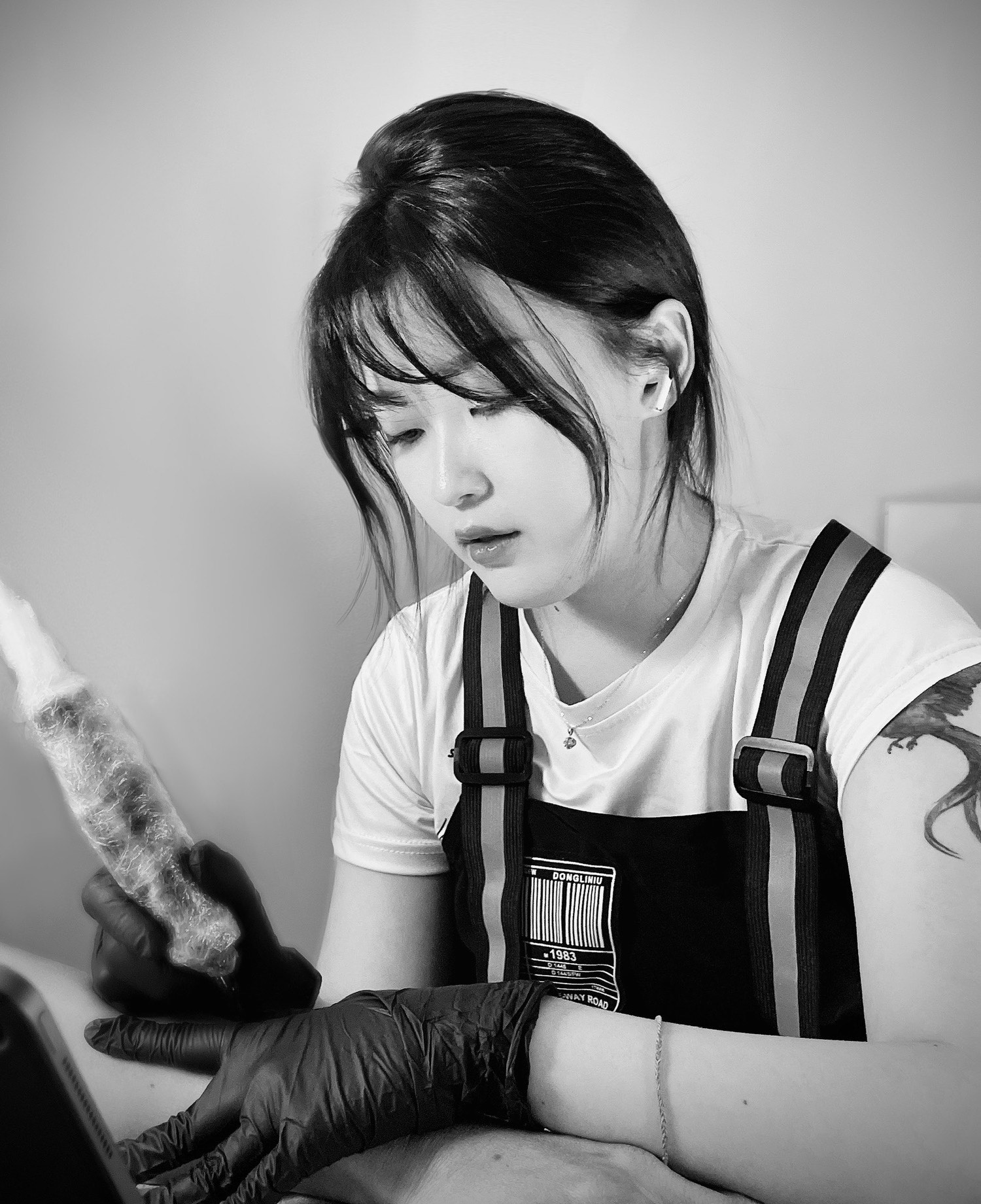 Full Time Artist
Pepper
Experience:
I'm Pepper from South Korea and I specialise in colour micro realism.  My journey as a tattoo artist began in 2022, driven by my lifelong passion for art and design. Although my path to becoming a tattoo artist was not a straight one, as I ventured to Australia to pursue university studies, it was there that I realised my true passion lay in the world of art. This realisation led me to sub-major in Art and Visual Design, where I honed and expanded my skills and interests.
With a strong desire to create beautiful and meaningful art, it didn't take long for me to fall in love with tattooing. Following graduation, I actively sought opportunities to learn and grow, eventually joining a tattoo studio in Seoul, Korea. Within the studio, I asked questions, sought guidance, and self-taught the art of tattooing. Through hard work and dedication, I specialised in micro-realism and custom-based designs, a style that enables me to craft highly detailed and intricate designs, perfectly capturing my clients' visions. And also would love to work on dainty line works or small popping characters.
As a tattoo artist, I firmly believe that tattoos hold deep personal meaning for their wearers, and I feel honoured to have the ability to create art that captures meaning.  I am dedicated to guiding my clients through the design process, meticulously transforming their ideas into exquisite and significant tattoos they will treasure for a lifetime. Tattooing has become more than just a career for me – it's a passion and a way of life. I am grateful for the opportunity to express myself through my art and to help others do the same.
To book a free 30 minute consultation with Pepper just fill out the contact form requesting her or ring us on 8399 1973!