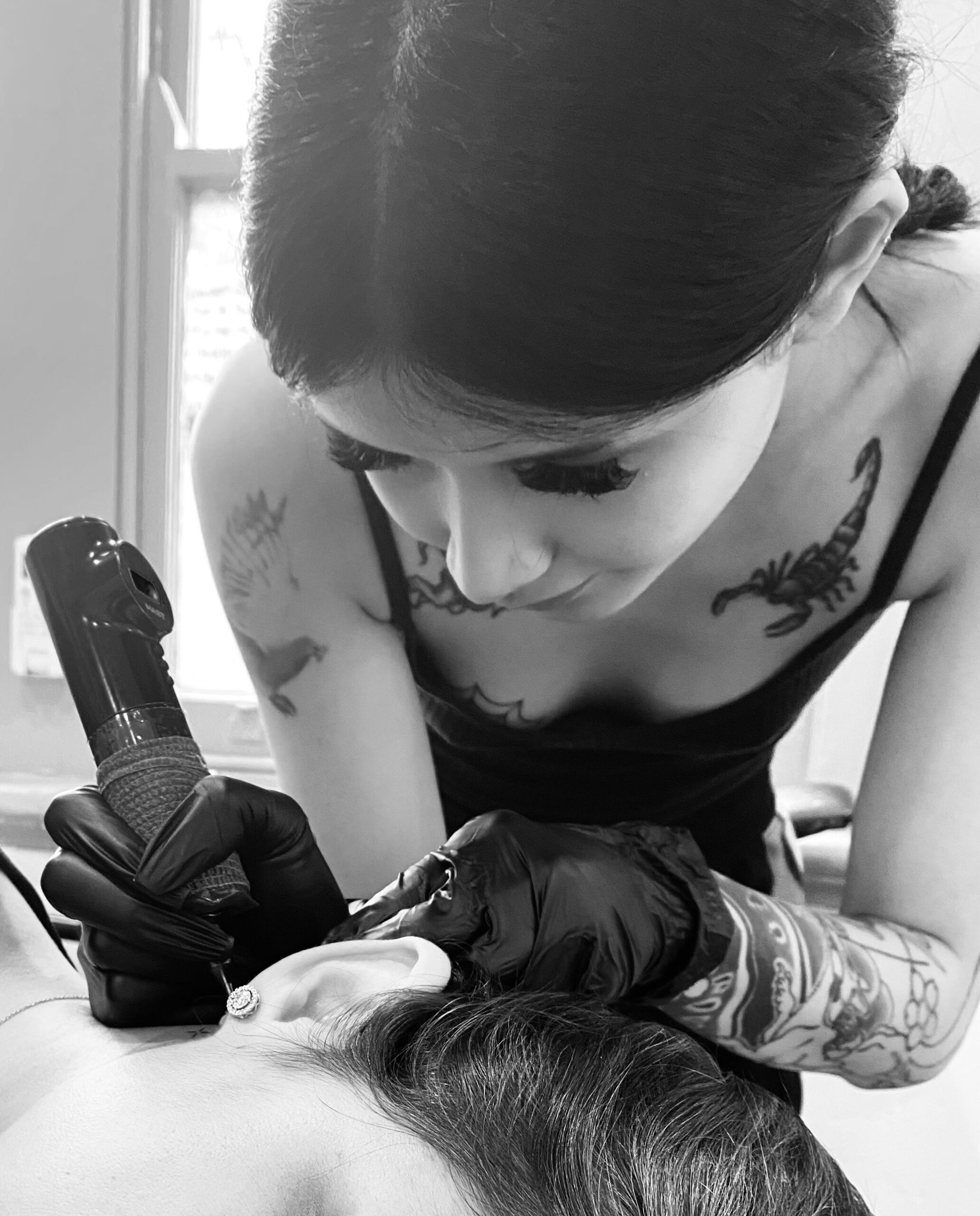 Full time Artist
Jordan
Experience: 2020
I am a 21 year old Chinese Maltese tattoo artist, I am still new to tattooing but I have dedicated my life to tattooing and I put all my effort and passion into making the nicest tattoo I can. I grew up as a child with a love for art, often found at early hours of the morning painting and drawing. My interest in tattoos began within my roots where I would see most of my male family members covered from head to toe riding motorcycles during Ed Hardy era. I would try every art medium until I discovered my ultimate love for tattooing.
 I made my 2019 art major artworks the main tool I would use to source an apprenticeship straight after high school. I got denied many times until I was accepted by a small family run studio in 2020 in the hills district of Sydney. I practiced all styles, small and large with a particular love for black and grey, fine line, Chicano, realism, and American traditional. I hope to expand and solidify my artistry at Authentink and every day execute the best tattoo I can.
I know the weight a tattoo can mean to someone and every day I am still honouring and learning the artistry. Everywhere you look, everything has a design, a purpose a past. Tell me what you see and what you like, I'll draw it, let's do it! Everyone deserves their very own skin artwork. I want to specialise in line work, cartoon and pop culture tattoos, fine line work, florals, small colour jobs, traditional, realism, and black and Grey shading. I like to tattoo consistently and gently to solidify perfect permanence and my clients experience means the most to me.