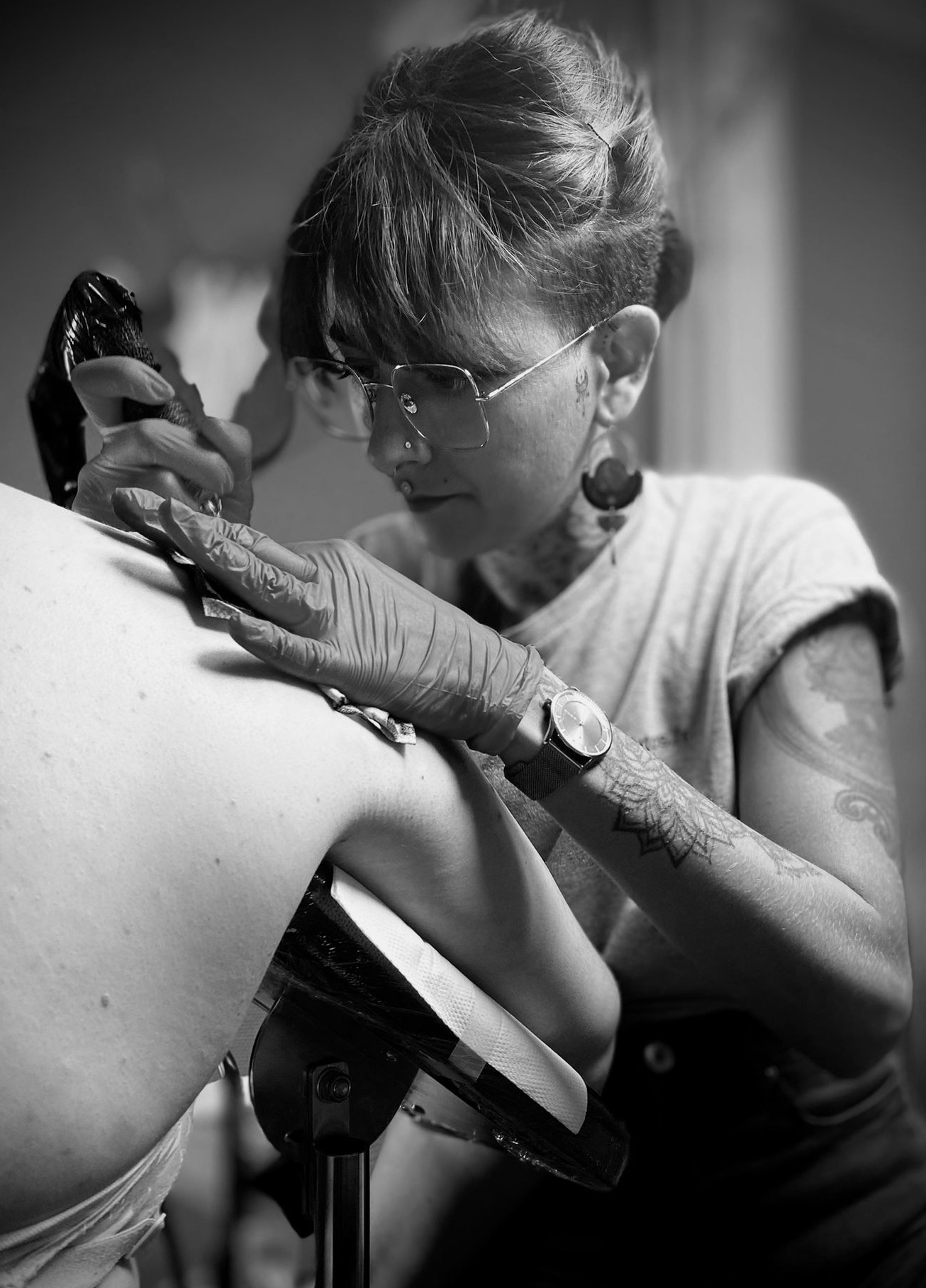 Guest Artist
Lily
Experience: 2017
I am a 30 years old, French Tattoo Artist.
I began by studying drawing at the Da Vinci Escula in the Barcelona center, in the order to be a Tattoo Artist.
Then, I came back in Montpellier in the south of France, where I come from, where I found a Tattoo Artist whom taught me the different tattoo techniques. Strong of this experience I kept going by self-taught.
Finally ready, I joined the Barbarian Tattoo Shop, in the French Alps, where I was able to flourish in my own style, which is floral and mandala. I also like insects as beetle, dragonflies , butterflies or birds…
I like fine and delicate things, so I enjoy working precisely in the detail.
In my point of view tatooing is not just a job it's a passion.And for me it's a real exchange between the client and I, with trust.I will be there to guide and help you about the mix between your wishes, the design and your own morphology.
To book a free 30 minute consultation with Lily just fill out the contact form requesting her or ring us on 8399 1973!