Home
Real Tattooing for women and men that stands out from the crowd  
All Custom Tattooing styles, from small one-point pieces for first timers to sleeves, all styles of Japanese Tattooing, Realism, backpieces and our specialty of Japanese bodysuits. 
Authentink Tattoo Studio is open for walk-ins 5 days a week, available time permitting.
Australia's Leading World Class Tattoo Studio in the Heart of Sydney.
Many imitators but there in only one Authentink Studio, the quality of our work and our service speaks for itself! See our online reviews.
 Call us on 8399 1973 for info and availability
---
All of our artists are NSW Tattoo Licensed – Fully Insured – Health Department Inspected – Operator # 010834
Our current stable of accomplished and professional tattoo artists can create nearly every style of authentic tattooing and aim to produce the best tattoo art possible whist providing outstanding 5 star service. To contact any of the artists for a free 30 minute consult please use the contact form on the contact page or ring the studio on 8399 1973
---
 Specialising in Traditional Japanese Tattooing (Irezumi)
Horisumi-Kian Forreal has been practicing Japanese tattooing for 24 years internationally as well as here in Australia and has worked all over the world studying under and working alongside some of the leading tattoo masters of today. He was given his Japanese Tattoo Title in Japan by a legendary Japanese Tattoo Master Horiyoshi 3 in 2013. 

---
At Authentink Studio we not only also specialise in Traditional Japanese Tattooing but also modern and neo traditional Japanese styles that are designed and executed by our highly trained asian tattoo specialists such as Ning Chula
Ning Chula creates stunning large scale Japanese style work in both color and black & grey and is a very versatile artist that can work outside of traditional norms if requested.
---
Soo Tattoo is one of the newest members of the Authentink crew and has joined the team as a Japanese style specialist, all his work is freehand drawn on the skin and he aims to create authentic style irezumi with patience and diligence. His work is very precise and unique.
---
Horikami hails from Korea and has been tattooing ten years in traditional Japanese style, he completed a traditional apprenticeship and is part of a well respected tattoo family in Korea. His work is striking, precise and clean. A very unique take on Japanese style by one its Korean masters.

---
Seth Arcane is arguably one of the very best Dot-work – Geometric Tattoo and Ethnographic* Tattoo  masters around.  *(Maori, Polynesian, Tahitian, Samoan styles of tribal)  He takes a high level of pride in his work and is deeply passionate about every piece he creates.

---
Lance St. Vincent  loves to create and tattoo Japanese style tattoos small and large, he excels at Fancy/West Coast Script lettering, graphic designs including Dot-work and geometric style, large Polynesian and other ethnographic styles and of course he can do everything else in between.
---
Gus Honey is our black & grey full-time specialist who loves to create graphic and realism tattoos in monochromatic shades and is also very adept all contemporary styles of tattooing!

---
Glenn Warren is a highly talented artist whose styles ranges from Japanese/Oriental to black & grey realism, geometric, dot work, floral designs and even some portraiture work. Being an aspiring creative from a very young age with the ability to draw, paint and airbrush, Glenn enjoys all aspects of artistry and is super friendly and easy going. 
---
Guest Artists
At Authentink Studio are we are constantly hosting guest tattoo artists from all around the world that brings with it a fresh, rich and unique tattoo culture and allows our resident artists to keep connected and learning from the outside world.
---
Jonas is our Danish realism master that has been visiting Authentink for years, he works solely in black & grey and is highly sought after the world over. We are very fortunate to have him as a regular guest in the studio, if you're looking for realism then look no further.
---
Inma Alted is a master of finely detailed colour tattoos both large and small and excels at giving each piece its own unique look. She has a decade and a half of experience and knows her stuff! She will be working with us on a non-permanent basis throughout 2018 starting in March. Grab the chance to get tattooed by this European legend now while she is in Australia. 
---
Authentink Studio has both male and female artists with years of experience to suit nearly every tattoo need from large to small work.
All of our Artists are Specialists in their chosen styles and are also heavily tattooed  themselves, we believe in what we do..and practice what we preach.
They are dedicated professionals to their craft and their art. You are in good hands with us. 
---
 Call us on 8399 1973 for info and availability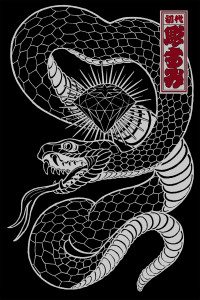 ---
Authentink Tattoo Studio is open for walk-ins 5 days a week, available time permitting.
We tattoo every walk of life in our shop, everyone is safe, everyone is welcome
You MUST BE 18 Years of Age with valid I.D. to be tattooed at Authentink Studio.
No Exceptions, sorry.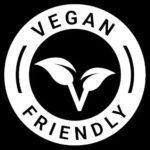 ---
SaveSave
SaveSave
SaveSaveSaveSave
SaveSave
SaveSave
SaveSaveSaveSaveSaveSave
SaveSave
SaveSave
SaveSave
SaveSave
SaveSave
SaveSave
SaveSaveSaveSaveSaveSave
SaveSave
SaveSave
SaveSave
SaveSave
SaveSave
SaveSave
SaveSave